The Culture's War on Christian Women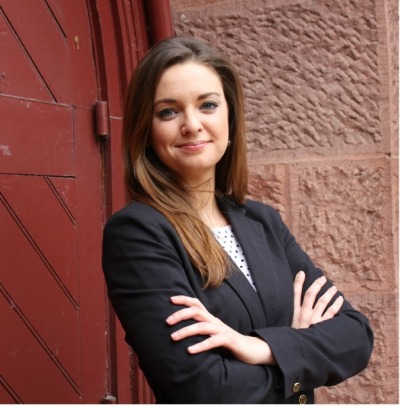 Have you ever found yourself agitated with evangelical women's Bible studies, ladies' conferences and coffee devotionals? I did.
The constant avowals for "quiet time with the Lord" accompanied by sweet Southern accents triggered my eye rolls. In the wake of culture's war on faith, I wondered where the ferocious Christian women were standing for truth in the public square with booming voices and unwavering courage. Well, perhaps I wasn't looking closely enough.
It was wrong of me to assume that the women who pursue "coffee time with Jesus" are somehow less faithful or ambitious than the women marching on Washington to abolish the abortion of unborn children. Many of these perceived "quiet" Christian women are raising children like five year old Josiah who was a witness for Christ in his local Waffle House because he prayed over the meal he and his mother bought for a homeless man. After all, our stand for truth is worthless if it isn't breathing life into others.
This thought struck me hard when I came across the quote, "Truth divorced from life is not truth in its Biblical sense, but something else and something less…" by evangelical preacher and thinker A. W. Tozer.
This is not to say having "quiet" time means staying silent. We cannot remain silent as Christians are slaughtered in North Africa and the Middle East. We cannot stay silent as children are denied the right to the stability of a mother and father with the stroke of the Supreme Court's pen. We cannot stay silent as our church members' businesses are forced into closure because of their convictions.
Somehow, we have to balance both "quiet" time and "noisy" time for the sake of the gospel.
Young women on college campuses, working for charities and in churches are under the pressure of popular culture to compromise their Christian convictions. As women we desperately want to be peace makers with all, including our friends and family members who are not believers. So the temptation to quietly do our daily devotions while suppressing Christ's message to appease others is often very great.
Thankfully there are faithful Christian women leaders with legacies and ministries who we can learn from in this balancing act of quiet and courageous.
Kay Arthur's life story is not one of a perfect Christian woman. Nor does she try to portray an image of perfection.
Raised in church, Arthur speaks openly about her adultery with a married minister who was counseling her during her first marriage that ended in divorce. "I left my husband. I shook my fist in the face of God and said, to Hell with you God. I'm going to find someone to love me," recalled Arthur during a video testimony. But through her trials, Arthur humbly realized life without Jesus Christ was meaningless. Today Arthur is an award-winning author of over 100 books and the founder of Precept Ministries, which teaches the gospel in 149 countries.
I emailed Kay Arthur to ask what advice she could offer to young Christian women cherishing their quiet time while also facing today's cultural climate.
Arthur wrote the following response:
O' beloved, make sure that you don't just know "about God," but that you truly know Him. Let His Word be the very bread by which you live (Matthew 4:4). Let it be your life (Deuteronomy 32:46-47).
Remember the power is in the message of the gospel. Share it in a relevant way but don't compromise or adjust its content. Jesus didn't (Mark 10:17-30). Paul didn't (Acts 20:24-27, Ezekiel 33:7-9).
Don't forget to relax. You are the messenger, not the Savior. People have to hear to believe – sharing the message is in your job description (Romans 10:8-13, 17) – so pray and share and remember its Jesus' job to save them.
She nails it! We need the boldness of lions to follow Christ's Great Commission, courageously spread the gospel to all nations, and then know when to step back, have a little quiet time and let the Holy Spirit do the rest.
As the female followers of Christ, we need to have our quiet time for devotion because it costs us nothing. We also need to stand by our convictions even though it will cost us something.
Now, excuse me. My coffee is ready.
Chelsen Vicari serves as the Evangelical Program Director for the Institute on Religion and Democracy. She earned her Masters of Arts in Government from Regent University and frequently contributes to conservative outlets. Follow her on twitter @ChelsenVicari.