'The Dark Tower' Release Date, News: Idris Elba Spotted Shooting for the Movie in LA
It has been quite some time since fans have gotten any word on what's happening to the live adaptation of Stephen King's science fiction novel, "The Dark Tower." Fans will be happy to know, however, that filming is alive and well as new photos show that things are rolling as scheduled.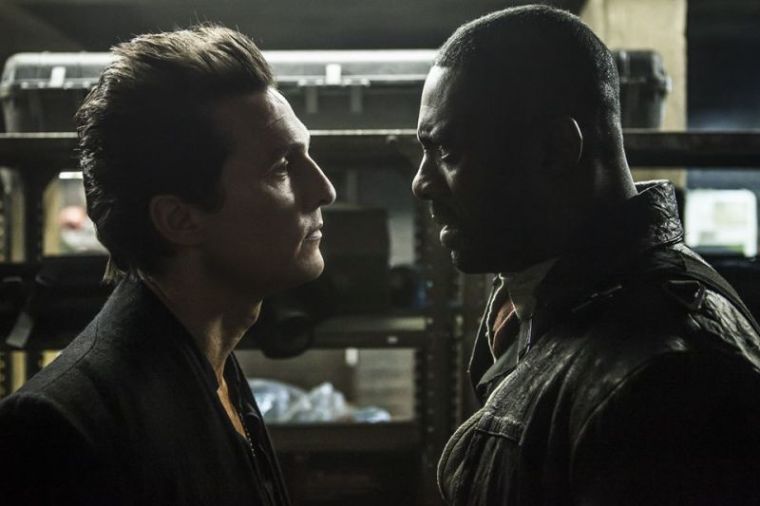 In an article by Daily Mail, Idris Elba, who plays the role of Roland Deschain, is seen shooting for the film somewhere in Los Angeles, California. This has been made even more confirmatory as he dons the signature long, gray trench coat and bandaged fists, something that screams his character as the Gunslinger.
In the shared photos, Elba is seen holding a can of coke while eating a hot dog. From what it looks like, playing the character may be very tiring that he is in dire need of a much-deserved break; after all, "The Dark Tower" is one action-packed movie.
Prior to these photos, an official soundtrack titled "Behind Blue Eyes" has been made available via Spotify, and can also be purchased on Amazon for less than a dollar. After this was posted, fans were hoping that a trailer could possibly be just around the corner. Although nothing has been revealed as of this moment, clues are hinting that fans will just have to wait a bit longer.
"The Dark Tower" may be based on a novel, but director Nikolaj Arcel has clarified that it's going to be a unique experience in a way that it expounds on the literature's universe, taking place after the events of the book. "It has a lot of the same elements, a lot of the same characters, but it is a different journey," Arcel tells Entertainment Weekly.
As such, it will only be a matter of time before fans get their wish. "The Dark Tower" makes its way on the silver screen on July 28, 2017.