'The Mick' Accused of Ridiculing Faith as Season 2 Gets The Green Light from Fox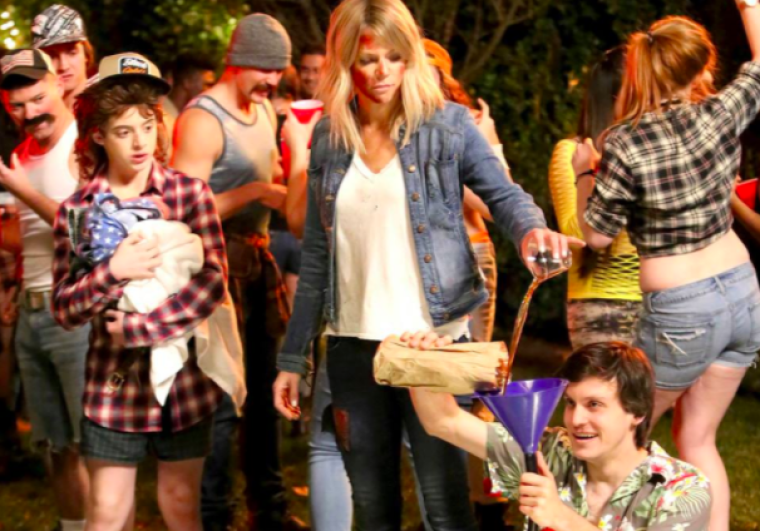 The Christian watchdog group One Million Moms (1MM) is unhappy that "The Mick" is being given a second season by the FOX network despite its vulgar and offensive content.
The show is intended for young viewers, but 1MM said that its lead character, Mackenzie "Mickey" Murphy, is anything but a good role model. On their website, they slammed Mickey for being an "irresponsible, foul-mouthed, alcoholic, pill-head" who is merely forced to raised her rich sister's kids after she fled the country to avoid a federal indictment.
What's worse, they say the show even ridicules people of faith and mocks Christianity every chance it gets. "Half of the content during Tuesday's episode was sacrilegious and scripture was also quoted irreverently during this destructive program," 1MM said.
The group believes the show victimizes its young cast members and viewers, given the sexualization and moral corruption contained in the script. "No child should be subjected to a bondage gag, violence, cross dressing, and sexual jokes," the group said.
The American Family Association (AFA), an affiliate of 1MM, already objected to the show when during the first season, kids were slapped in the face repeatedly and subjected to foul language. Many scenes even showed them drinking alcohol and using drugs.
"'The Mick' is twisted and warped entertainment," the AFA said. "The sexualization and moral corruption of these children is child abuse and child exploitation at its worst."
Several parents shared similar thoughts on Facebook, who warned viewers against watching "The Mick." "This filth is becoming the new normal in this country. And I have decided that as a Christian, I have to shut my TV off a lot. These shows are full of things that are not lovely, pure, true...and it all seeps into our minds if we do not guard against it constantly," a concerned mom wrote.
"Why do parents allow their children to be a part of these kinds of TV and movies?? Disgusting! And I'm more upset that I have to explain herpes to my 7-year-old because it was on a commercial during a football game!" another angry mom fumed.