'The Mission' doc reignites debate over John Chau's tragic death, ethics of Evangelical missions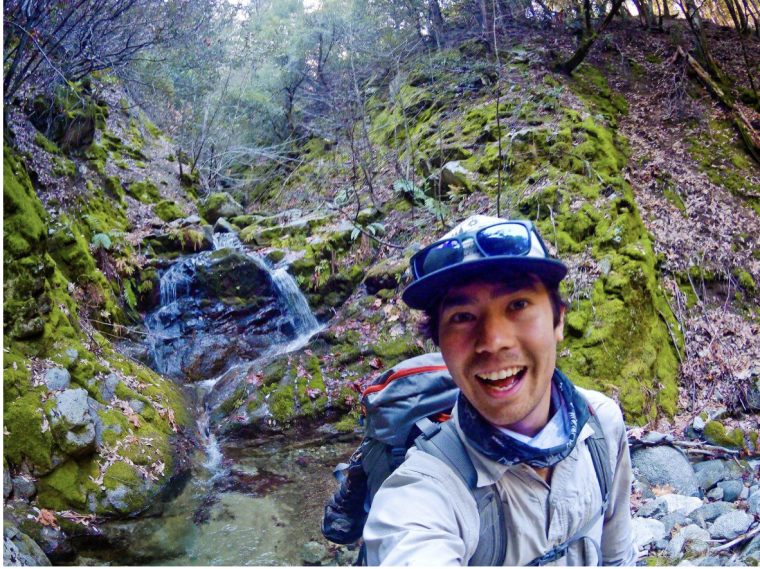 When John Chau, a 26-year-old missionary, was killed by the Sentinelese tribe after he traveled to North Sentinel Island—an isolated region of India—to share the Gospel with the uncontacted group, responses were polarizing. 
Some, both in the Evangelical and secular arenas, condemned Chau's journey as a reckless one that reflected deep levels of ignorance, pride and cultural superiority. Others applauded his commitment to the Great Commission, the biblical mandate to reach all nations with the Gospel, despite great personal risk. 
The new National Geographic documentary "The Mission" delves into Chau's background and history to understand the young missionary and the beliefs that drove his passion for reaching the lost, ultimately losing his life in pursuit of that goal. 
The documentary, from husband-and-wife filmmaking duo Amanda McBaine and Jesse Moss, explores Chau's personal writings, social media and diaries and features interviews and accounts from those who knew him best, including his inner circle, family and pastor. Woven throughout the film is a poignant letter from John's father, psychiatrist Patrick Chau, who blames "extreme Christianity" for his son's death.
"When we read about John's death, an act of radical faith, I think that we were left with more questions than answers, like what propelled him to this faraway place to bring the Gospel to this uncontacted tribe, and who is this tribe that we've heard almost nothing about, and how have they escaped the world's attention?" Moss, who, along with McBaine, doesn't identify as religious, told The Christian Post.
"That was kind of remarkable and its own mystery. There were a lot of news stories about John and his tragic death, but they were very reductive. We felt if we could take the time, and we had the support, which we ended up getting from National Geographic, we could take on this really challenging and sometimes uncomfortable story. And that's what we've tried to do."
"The Mission" seeks to present a nuanced narrative, giving a dimensional view of Chau's decade-long preparation for missionary work. 
He's portrayed as a suburban church kid, educated in Christian schools and a participant in "accountability groups" with his peers to avoid unbiblical behavior, like watching pornography. An avid outdoorsman, Chau grew up reading adventure books like Robinson Crusoe, The Adventures of Tintin and End of the Spear — which tells the story of missionaries Jim Elliot and Nate Saint, who were speared by a group of the Waodani tribe — and the Narnia series' The Voyage of the Dawn Treader. 
"He thoroughly prepared himself physically, spiritually for this moment," McBaine said. "He'd read, I think, 100 books in the year before actually going; religious books, books of past missionaries, but also cultural anthropology books to try and be careful and do as much as he could to prepare for knowing what he is bringing of his western self to this place. And I think that that thoughtfulness was something that was, for sure, available in his diaries. This was someone who did not want to die. This is someone who loved life."
Throughout his teen and young adult years, Chau took part in missionary trips to Mexico, South Africa and Iraqi Kurdistan, fueling his passion for reaching the remote Sentinelese Island, which he described as "Satan's last stronghold." In 2017, he joined the missionary training group All Nations, which has a vision "to see Jesus worshiped by all the peoples of the earth," and trained at the group's North American Hub in Kansas City.
International Executive Leader of All Nations, Mary Ho, detailed the extensive measures Chau took over his nearly decades-long training. She underscored his consultations with experts like Don Richardson, author of Peace Child, linguistic and wilderness emergency medical training, and his proactive approach to learning about cultural anthropology. 
"He was one of the most prepared young men I know," she said. "He had made many short-term mission trips to hard places like Iraq. He came to All Nations to get equipped on how to tell Jesus' stories because he knew the Sentinelese were an oral culture. You don't want to preach at them; you want the art of telling stories, and how to make disciples and how to start simple churches. He was highly prepared, and that is very well-documented."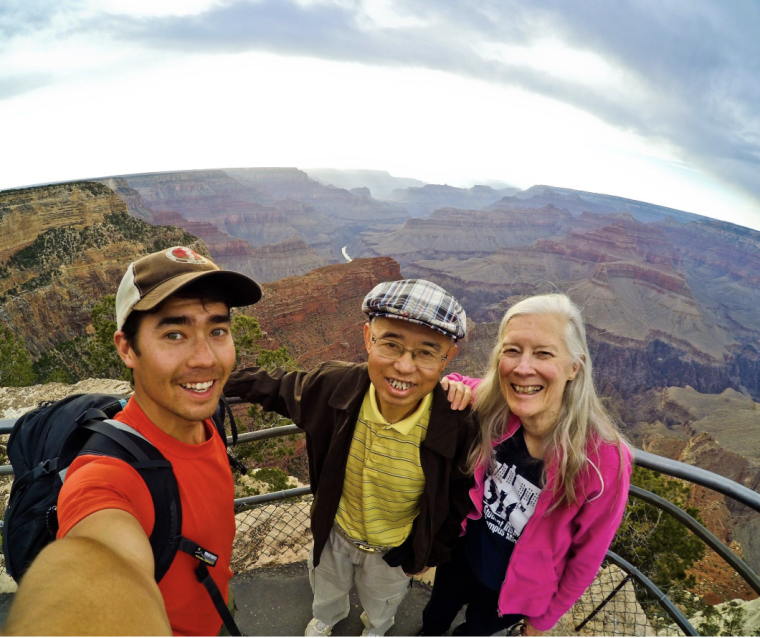 Through animated flashbacks, the documentary dramatizes how, in 2018, Chau illegally traveled to the Sentinel Islands and attempted to communicate with the tribe. The tribe resisted Chau's attempts to communicate with them, at first shooting his Bible with an arrow. When Chau returned a second time, intent on delivering the Gospel to the unreached people, they shot him dead with an arrow.
Heavily featured in the documentary are historian Adam Goodheart, author of the North Sentinel chronicle The Last Island, and linguist Daniel Everett, a former missionary who turned to atheism after a stint working among the Pirahã people of the Amazon rainforest. Everett is particularly critical of Chau's mission, framing it as both an unethical form of invasion and, ultimately a fruitless endeavor. 
"You could argue, depending on where you come from when you come to this story, that John died for any number of reasons: That he was naive, that he truly died for his faith, that he was enchanted by the story to the degree that he lost perspective on the true inherent risk of what he was undertaking … that he had been shaped by stories of heroic young men who set out to prove themselves and managed to survive," Moss said.
The filmmakers attempt to navigate contrasting views with care, from those who admired Chau to those questioning his decisions. They sought to, they told CP, create a safe space for all voices, including those critical of missionary work and its implications of consent.
"We hope it raises questions more than it gives people answers," McBaine said, adding that filmmakers wanted those who are sympathetic to Chau to consider the implications of missionary work, and skeptics who deride his mission "see him in more human terms."
"I don't think people should go to that island," McBaine said. "It's illegal. It's a problem for a number of reasons. But … my hope is, whatever you come to this project with, afterward, you have a conversation.
"These are really difficult questions," she said. "I don't know if there's a lot of answers. I do think that when I watch this film, every time, I'm left with the takeaway of understanding that as we get older, you're not really the center of the narrative. As you get older, you understand it's a very big picture. And you're part of it, but what happens when you decentralize yourself from the narrative? And I'm not sure that John ever got to that place with what he did, but I will never know."
But for some, like Jaime Saint, the grandson of missionary Nate Saint, Chau's story draws parallels to his own grandfather's legacy. He underscored the importance of obedience to God's calling, a lesson he learned from his grandfather's endeavor to reach the Waodani tribe in Ecuador, which resulted in his and his colleagues' martyrdom. 
"With the story of my grandfather, people look back and say, 'They shouldn't have gone in, they should have done things this way or that way,'" he said. "When we look at it, they were being obedient to God's call. People throughout history, in obedience to God's call, have been killed.  That doesn't make sense to the world. Eternity will tell whether we're right or wrong."
Saint also reflected on the broader impact of such missionary endeavors, sharing how the work of his grandfather and others has been transformative for the Waodani tribe, decades after their death.
Members of the Waodani tribe eventually convinced Nate's son, Steve, to move his family to Ecuador and live with them, which they did for a year-and-a-half. Today, Jaime Saint serves as the executive director at Indigenous People's Technology and Education Center, which develops tools to train indigenous Christ followers in skills to open doors to the Gospel.
"God knew what He was doing then, and He knows what He's doing today. We don't see the entirety of the masterpiece that He is writing," he said. "But we know the end of the story. And so, when we know the end of the story, we don't have to be afraid of the chapters that come before.
"John didn't have to know what all the chapters were going to be. We don't have the right to question the King of Kings and Lord of Lords. We don't have the right to say we need to have all of the chapters. What we do know is that He is faithful, and He will make sense of all the difficult chapters before the story comes to an end. It's a story that is continuing to be written today."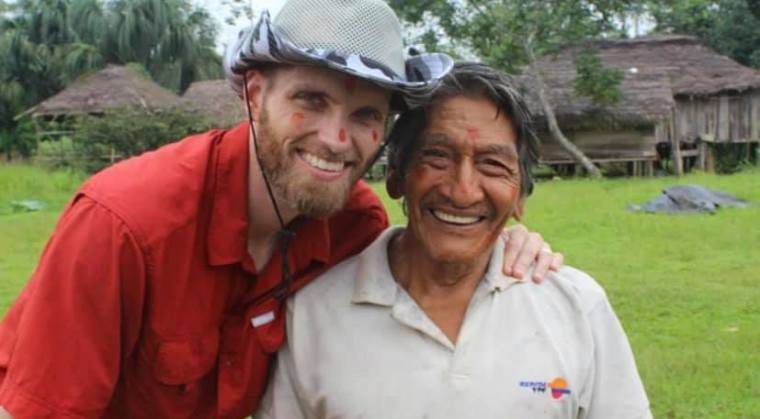 Saint also challenged the notion presented by some in "The Mission" that missions should be avoided because of potential risks, such as introducing diseases to untouched tribes, emphasizing that the ultimate call to spread the Gospel transcends earthly concerns. 
"We aren't called to obey governing authorities if they say don't do something other than what the Bible says we must do," he said. "People throughout history have been put in prison and killed for their faith; the Church did not grow without people who have been martyred. There are always going to be critics anytime someone lives out their faith, but we are not accountable to the critics. We're accountable to the Lord of the harvest."
And since Chau died in 2018, Ho said she's noticed an increase in global awareness and prayer for the North Sentinelese people. Like Saint and Elliot, she said, Chau's narrative has inspired new generations to engage in missionary work. In her view, Chau's commitment has already begun to bear fruit, inspiring young individuals to consider missions and spreading awareness of remote tribes like the North Sentinelese.
 As "The Mission" rekindles conversations around the costs and implications of missionary work, Saint said he believes the eternal impact of such work, often realized through sacrifice and obedience, will be revealed in God's perfect timing. A secular world that cannot comprehend the gravity of eternity and the requirement of every Christian to participate in the Great Commission, he said, will never understand this calling. 
"We don't talk about suffering in the American church, the theology of failure," he said. "When John died, a lot of people said, 'What a failed mission.' But what is our definition of success and failure in the Christian life? 
"John himself said the measure of success in the Kingdom of God is obedience, and that he wants to be obedient to Jesus Christ because he thinks Jesus is worth it. The measure of success for us as Christians is obedience."