The Number One Issue Christians Should Hear From Clinton and Trump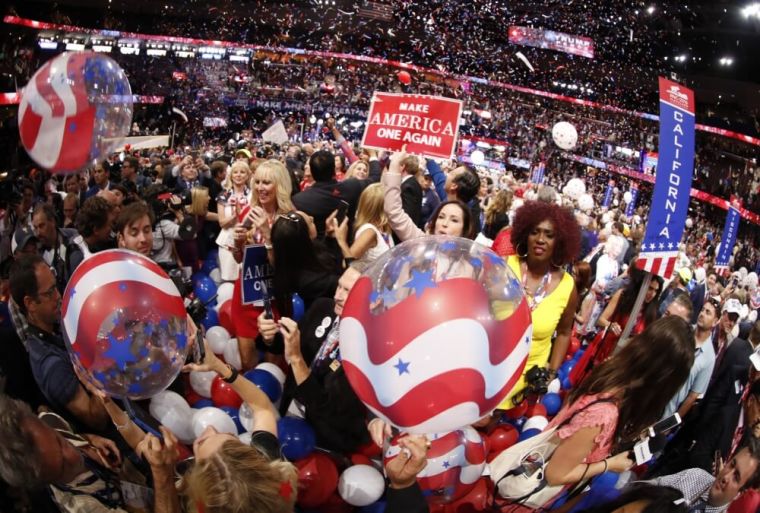 Christian voters of all types — Catholic, Protestant or Orthodox; liberal or conservative — should be paying close attention to what the candidates are saying (or not saying) about the rising persecution of Christians around the world. The freedom of religious expression is under more pressure than ever before and almost no one is talking about its impact on national security and liberty around the globe. Now is the time for the candidates to put forward plans to address the rising persecution.
For many people of faith, the political convention season may remind you of lyrics of that classic Stealers Wheel song:
Well, I don't know why I came here tonight. I got a feeling that something ain't right. I'm so scared in case I fall off my chair and I'm wondering how I'll get down those stairs.
Clowns to the left of me, Jokers to the right, here am I stuck in the middle with you. Yes I'm stuck in the middle with you and I'm wondering what it is I should do.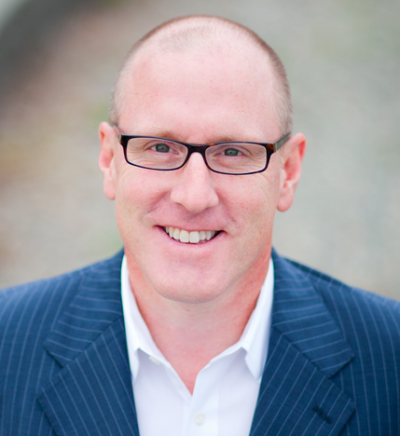 I was in the crowd a few weeks ago when Donald Trump sat down with a group of Evangelical leaders in New York City to explain why Christian voters should cast their ballots for him. Trump was Trump; he's never anything but himself.
There were few surprises, with the exception of the painful process of watching normally rational Christian leaders trying to convince themselves that Trump is "God's Man" for the presidency.
Earlier in the year, before Trump had captured the nomination and when there were still a good dozen other Republican candidates in the race, I had my 18-year-old son join me at a briefing event where Donald Trump was a speaker. Afterward everyone was allowed to have their picture taken with Trump. I demurred, imagining the Donald Rumsfeld/Sadaam Hussein photo and its fallout.
Instead, my son got in line and when he emerged from the picture session a few minutes later I asked him what he had said to the candidate.
My son replied, "Dad, I didn't want to encourage him too much so I just stuck out my hand and said, 'Mr. Trump,' to which Trump responded, 'You look good kid, you look good.'"
That exchange provides a perfect example of how Christians ought to approach Trump. He is personable, larger than life, but if you say too much you're likely to encourage him in ways he ought not to be encouraged. Much of what he says, and how he says it, is a direct affront to the way Jesus taught us to interact in the world.
Then there's Hillary Clinton, who has had a long, painful relationship with Evangelicals. Many Evangelicals I've spoken to might well vote for Trump just so they don't have to vote for Hillary. They believe they witnessed a massive moral leap backward during the first Clinton presidency, and felt they were lied to on many occasions. While Secretary Clinton can't be held responsible for her husband's personal failings, her own recent record of less-than-forthrightness on issues like her use of a non-governmental email server while Secretary of State have raised alarm bells. My sense is that people are just tired of politics as usual and do not want to sit back while what they value is not upheld.
In my view, a key deciding factor for evangelicals in this election should be how each candidate deals with the issue of Christian persecution around the world. The fact that neither one has made this a key component of their campaigns shows just how out of step they are with the serious issue of persecution and how it is affecting our national security and the cause of religious freedom around the world.
To be fair, both candidates have spoken out on this issue. Clinton gave a thoughtful speech in July of 2012 that suggested she understood what Open Doors and the World Watch List data and reports have been suggesting for years: that freedom of religious expression, both here and abroad, is a key factor in protecting human rights throughout the world. Putting it another way: religious expression is the first thing to go when a region or territory is ready to tip into chaos.
This can be seen in many situations around the world, most notable today in Iraq, where Christians were attacked mercilessly for a decade without any protection before ISIS finally conquered the north and redrew the boundaries of the country.
Trump likewise has addressed persecution, but he has taken it in a different direction: closing borders and limiting the religious freedoms of Muslims in America. His proposed policy would effectively close the doors to all refugees, Christians, Muslims and others who are seeking asylum.
Both candidates, while campaigning, have thus far been unresponsive to this growing and spreading problem.
For each of the past three years, the number of Christians martyred for their faith has doubled. Millions have become refugees or internally displaced people just because they have been targeted for their faith.
What will the candidates do to address this significant problem? We frankly don't know yet, but we must find out. Pay close attention to what is said about persecution, and what isn't said. Whichever way you vote, make sure this issue is primary in your mind. Without the support of Christians in the West, it is possible that the Christian faith, with all its important impacts on freedom, culture and civil society, may become extinct in the Middle East and other regions of the world.
At Open Doors, we've recently launched a campaign calling on the presidential candidates to voice a specific plan of action to address the persecution to Christians and those of other minority faiths who are suffering around the world. Please sign a petition to Donald Trump and Hillary Clinton today, urging them to speak out on religious persecution.
David Curry is President and CEO of Open Doors USA.