'The Shack' Holds Steady at Box Office; Evangelical Calls Film a 'Theological Disaster'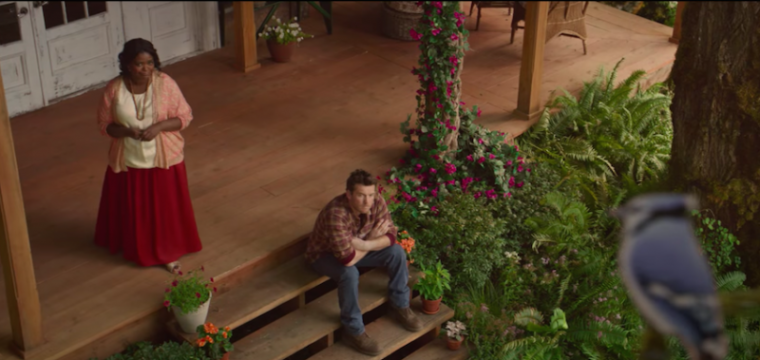 "The Shack" continues its steady box office performance, coming in as the fourth top movie in the U.S., even as some prominent evangelicals have called it a "theological disaster."
The film, based on the book of the same name, took in $10 million at the box office this past weekend, dropping only one place from its debut at number three last week, making it one of the more successful faith-based movies in recent years.
Southern Baptist Theological Seminary President R. Albert Mohler Jr. warned that the movie could very well be painting a wrong picture about what Christians believe, however.
"The real danger, the seductive danger of 'The Shack,' is that it's presented as a retelling of the Christian story," Mohler said on his daily podcast "The Briefing" last week.
"Christians armed by Scripture and committed to the Christian worldview should highly value fiction and thus evaluate it by Christian norms. But we can never value a vehicle for importing heresy into the church or misrepresenting Christianity to the watching world."
One of the more controversial aspects of the movie, which deals with deep loss and tragedy, is its depiction of the Holy Trinity. God the Father (Papa), for instance, is played by Octavia Spencer, portrayed as a woman, while the Holy Spirit is also presented as a woman.
Jerry Newcombe, the senior producer and on-air host and a columnist for D. James Kennedy Ministries, said in an op-ed for The Christian Post that such a presentation could be considered heretical.
"I felt the movie was too New Age for my tastes. If Oprah Winfrey were to make a 'Christian' movie, 'The Shack' would be it. I felt it took too many liberties with the Person of God. God commands us to not to make any graven images," Newcombe said last week.
Mohler told Baptist Press that the depictions are "profoundly unbiblical."
"The Bible warns against any false depiction of God and calls it idolatry. Making that into a compelling story just compounds the theological danger, and when all of this is added to the creative storytelling power of Hollywood, it also becomes very seductive," the SBTS president insisted.
The film's stars have defended the story, however, with Sam Worthington telling CP in a separate interview that "The Shack" helped him understand his own relationship with God.
"I came to religion very late, in my 20s and it was never something that was thrust on me as a young kid. It's something that I discovered, and my choice," Worthington said.
"I'm still on this journey of discovery [myself] and I think part of my journey was getting involved with 'The Shack.'"
Country music singer Tim McGraw, who stars in the movie, weighed in on the controversy, telling Know News about the controversy:
"We don't know. I don't know. I know if I told you what God looked like and felt like then I'd be telling you a story. I just think we don't know. God manifests Himself, herself or itself in a way that we need it, in a way that we can grab a hold of and a way that we can put our arms around."
McGraw also argued that "The Shack" can be used as a "tool" to help others on their life journey, pointing out that the themes of "love, compassion, and forgiveness" are championed in the film.