Episcopal Church commission recommends removing theologian from saints calendar over racist views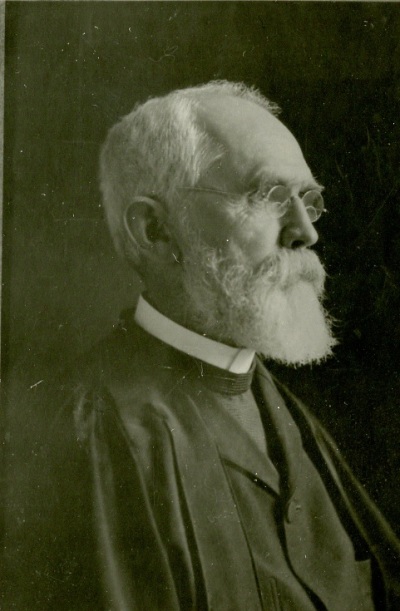 A commission of The Episcopal Church has recommended the removal of a prominent theologian from their calendar of saints due to his history of supporting white supremacy.
William Porcher DuBose, a prominent theologian who died in 1918, is listed as an Episcopal saint on the "Lesser Feasts and Fasts" of the Episcopal Church calendar.
The Church's Standing Commission on Liturgy and Music recently released a report recommending that the 80th General Convention, slated to meet in Baltimore, Maryland, in July 2022, remove DuBose from the calendar.
At issue, according to the report, was that DuBose served in the Confederate Army during the Civil War, advanced the pro-South "Lost Cause" arguments in some of his writings after the war, and expressed sympathy for the Ku Klux Klan.
"Long after 1865, DuBose clung to the ideology of the slaveholding Confederacy," explained the Commission in its report. "As the Church continues to strive against white supremacy and the sin of racism, we must not raise as examples of heroic service those who in their lives actively worked to devalue whole classes of human persons."
"By telling the truth about racism and acting to delegitimize those who perpetuate racism, Christians can continue to fulfill the high call of the Gospel to walk in the love of Christ, the justice of God, and the conviction of the Holy Spirit."
The Rev. Paul Fromberg, chair of the Commission, told Episcopal News Service in an interview published Monday that "DuBose was a sort of self-avowed white supremacist."
"He was not repentant of white supremacy and, in fact, he wrote in his secular writings in support of white supremacy," said Fromberg, adding that "when it becomes clear that people on the calendar become a scandal to the church, they have to be removed."
Earlier this year, The School of Theology at The University of the South of Sewanee, Tennessee, where DuBose once served as seminary dean, removed his name from a prominent lecture series.
For decades, the School of Theology hosted what they labeled "The DuBose Lectures," likewise citing the theologian's history of supporting white supremacy and the KKK.
In April, the faculty of the School of Theology voted to remove his name from the lectures, with the Rev. Benjamin King, associate dean for academic affairs, defending the decision.
"Theology always arises in a context. Even if DuBose's theology retains an international reputation, his writings on this region and on race bear witness to his context," King stated.
"DuBose is not the name that best represents our context and what the School of Theology and our alumni have to offer the 21st century Church."