These Nutrient-Rich Foods May Help You Manage Anxiety, Depression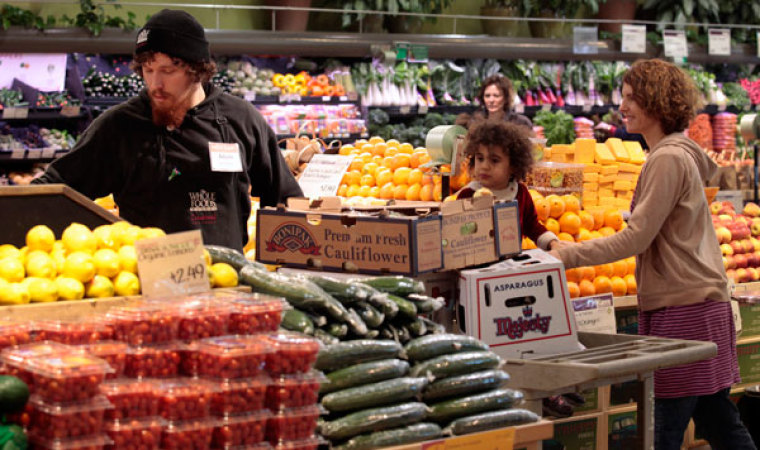 Researchers are looking into a possible link between what people eat and their mental health, and a new study set to be released next month might shed light on what types of food could help people who suffer from anxiety and depression.
A recent report from The Wall Street Journal reveals that the World Journal of Psychiatry will publish a study in August titled "Antidepressant Foods: An Evidence-based Nutrient Profiling System for Depression." 
The study is authored by Dr. Drew Ramsey, an assistant clinical professor of psychiatry at Columbia University in New York City, and Dr. Laura LaChance from the Centre for Addiction and Mental Health in Toronto, Canada.
Within the study, Dr. Ramsey and Dr. LaChance provide a nutrient-profile scale which lists the types of nutrients that can help with "the prevention and treatment of depressive disorders."
The study identifies 12 nutrients in total and they are: iron, long-chain omega-3 fatty acids, magnesium, potassium, selenium and vitamins A, B1 (thiamine), B6, B9 (folate), B12, C and zinc.
Those nutrients can commonly be found in bivalves, different types of organ meats and wild salmon. They are also abundant in beans, leafy green vegetables, nuts and seeds.
Writer and mental health campaigner Rachel Kelly, together with nutritional therapist Alice Macintosh, have also identified other types of food that can help improve a person's mental health, according to an earlier report from ABC News in Australia.
Kelly and Macintosh urge people to try and including spices such as turmeric and saffron to their dishes.
The two also want people to balance their protein intake better. Instead of consuming processed meat products, they suggest trying out lean meats more or even fish.
Processed foods in general have been linked to people having poor mental health, according to Kelly and Macintosh, and so avoiding them could work to improve people's lives.
They also want people to try out more variations of food.
Lastly, they are calling on people to enjoy eating, partly because it can also be a recreational activity that can be experienced in the company of friends and family members.
Speaking to The Wall Street Journal, Dr. Uma Naidoo, a psychiatry instructor at Harvard Medical School, culinary instructor at the Cambridge School of Culinary Arts and director of nutritional and lifestyle psychiatry at Massachusetts General Hospital, notes that along with eating the right types of food, having the proper sleep and exercise patterns and engaging in traditional forms of therapy can all help improve an individual's mental health.