This week in Christian history: Anti-Catholic riots in England, 'father of church history' dies
Martin Rinkart becomes a deacon – May 28, 1611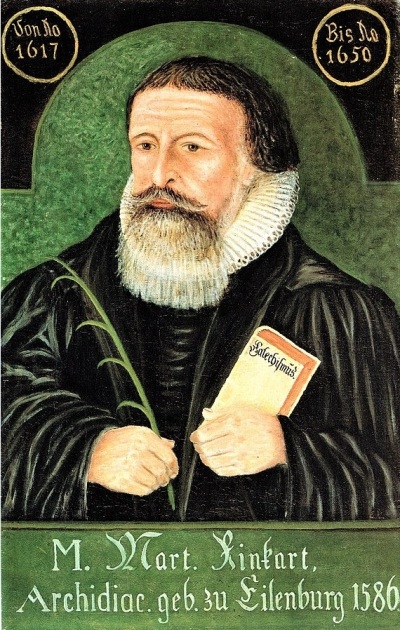 This week marks the anniversary of when Martin Rinkart, the German pastor who wrote the famous hymn "Now Thank We All Our God," accepted a deacon position at St. Anne's Church in Eisleben.
A position that commonly led to a pastorship, Rinkart would remain at the church post for about two years, before becoming an archdeacon and later a pastor at a church in Eilenburg.
Rinkart would serve as pastor at Eilenburg during the Thirty Years' War, ministering to refugees and sometimes conducting as many as 50 funerals a day due to a plague outbreak.
"He survived the entire war, pouring himself out in charity, giving away all the food and clothing he had obtained, except just enough to preserve his own hungry family," noted the Christian History Institute.
"When it finally appeared that there would be peace, Rinkart wrote a hymn of gratitude for his children to sing at the dinner table. 'Nun danket alle Gott' was later translated into English by Catherine Winkworth as 'Now Thank We All Our God.'"