This week in Christian history: Anti-Catholic riots in England, 'father of church history' dies
Gordon Riots begin – June 2, 1780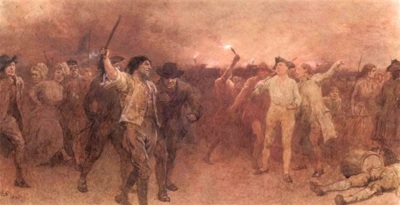 This week marks the anniversary of when the Gordon Riots, a series of violent anti-Catholic upheavals perpetrated by Protestant political activists in London, began.
Named after Lord George Gordon, the head of a group called the Protestant Association, the riots began in response to British Parliament passing legislation that expanded the rights of English Catholics, including allowing them to join the military.
While the demonstrations were initially peaceful, with around 50,000 people marching to Parliament to petition against the new legislation, things soon turned violent.
"The Gordon Riots of June 1780 are considered by some historians to be the closest Britain has ever come to a full-blown revolution," explained the British Library.
"Catholic houses and chapels were pulled down by angry crowds, the Bank of England came under attack and prisoners were released from London's principal prisons. 15,000 troops poured into London to quell the disturbances and nearly 300 rioters were shot dead by soldiers."