This Week in Christian History: Billy Sunday, CS Lewis, Mayflower
Mayflower Compact Signed - November 21, 1620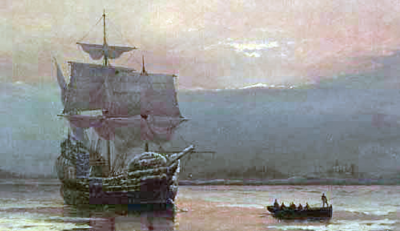 This week marks the anniversary of when the pilgrims signed the Mayflower Compact, which History.com labeled "the first written framework of government established in what is now the United States."
"The compact was drafted to prevent dissent amongst Puritans and non-separatist Pilgrims who had landed at Plymouth a few days earlier," noted History.
Although the document lists its date as Nov. 11, this was due the English still using the old Julian calendar rather than the modern Gregorian calendar, which listed the date as Nov. 21.
The Compact begins with the declaration "In the name of God, Amen" and notes that one of the objectives of the colony will be the "advancement of the Christian faith."