This week in Christian history: Nashville Statement, Polish ecumenical gathering, Gregory the Great
Nashville Statement released – Aug. 29, 2017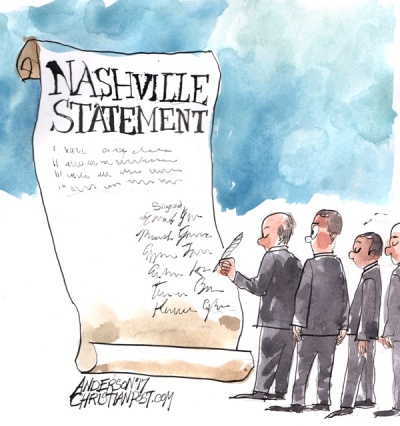 This week marks the anniversary of when a group of around 150 conservative Evangelical leaders signed on to a statement affirming traditional views on sexual ethics and gender.
Known as The Nashville Statement, it was sponsored by the Council on Biblical Manhood and Womanhood and the Southern Baptist Convention's Ethics & Religious Liberty Commission.
"We are persuaded that faithfulness in our generation means declaring once again the true story of the world and of our place in it — particularly as male and female," read the preamble, in part.
"We did not make ourselves. We are not our own. Our true identity, as male and female persons, is given by God. It is not only foolish, but hopeless, to try to make ourselves what God did not create us to be."
The statement garnered its share of criticism from both Christians and non-Christians, who believed it was too narrow-minded in its denunciations of LGBT ideology.
"This 'Nashville Statement' exemplifies a grave mistake of public discernment and creates a more polarized division that seriously is damaging any credible evangelical witness in today's culture," wrote Jim Wallis of Sojourners, shortly after the statement was released.
"Instead we should look for common ground, compassion, civility, and consistency as we pursue and seek to discern the heart of God on these questions."