Thomas Eric Duncan 'Did Not Know' He Had Ebola; Pastor Says Christians Should Seek Facts and 'Virtue' in Wake of Death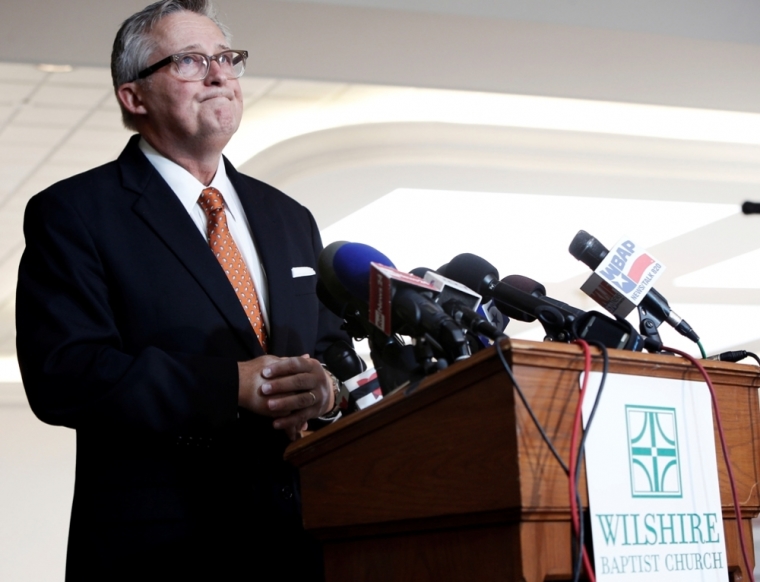 Thomas Eric Duncan did not know he had Ebola or that he had been exposed to the deadly disease, according to his former fiancée Louise Troh.
On Wednesday, the Liberian national became the first Ebola victim to die on American soil and his death has raised questions about national security and the government's response to the disease.
While Duncan was subject to widespread criticism for traveling into the United States from Liberia, where he is said to have contracted Ebola, Wilshire Baptist Church Senior Pastor George Mason (Troh's Pastor), said that the public needs to focus on facts. Duncan, who was 42, died at Texas Health Presbyterian Hospital in Dallas, Texas yesterday, more than one week after he was diagnosed with the Ebola virus.
"I think it's very important for us to remember that he was not able to tell us about that personally or publicly. So any conclusions that we draw from that are really our own [and] not coming from him personally," Pastor Mason told The Christian Post regarding whether or not Duncan knew he had Ebola.
Duncan is believed to have contracted Ebola, also known as Ebola hemorrhagic fever (EHF), in Liberia where there have been 3834 reported cases and 2069 related deaths this year as of Oct.1 2014, according to CDC.
"The word from Ms. Troh in her communication with others has been that he did not know and that he never would have intentionally brought that into her life or into anyone else's life if he had known ... He has died before being able to clarify that," he continued. "And so I would like to say I think that we, especially in the Christian community - the question is whether we are going to focus on what we don't know or what we do know?"
Duncan helped care for a pregnant woman, who later died of the disease in Monrovia, however, Troh insists that he was not aware she had the disease. The day after trying to save the woman's life, the devout Christian returned to the US where he was diagnosed with the deadly disease and would later lose his life.
"That story is a story of Christian compassion and generosity and it is a story that also should lead us to remember that the last word I had is that the [pregnant] woman who died was not actually diagnosed with Ebola itself until after Mr. Duncan had left the country," Pastor Mason pointed out.
"So it's important to say that even if we might draw the immediate conclusion that he must've known that he was suffering from Ebola, it's also entirely possible that he was helping a pregnant woman who was very ill seeking to save her pregnancy – this could've been the flu, this could've been any other kind of sickness," he added.
On Sept. 20, just one day after Duncan came in contact with the Ebola victim in Liberia, he showed no signs of the deadly disease upon his arrival back in the U.S. at Dallas-Fort Worth International Airport. He began showing symptoms of Ebola three days after his arrival and eventually was admitted to hospital.
Last week Duncan was slammed for lying on health forms about whether he had been exposed to Ebola, and subsequently authorities were considering taking legal action before his tragic passing. Troh, who is in quarantine for 21 days along with her 13-year-old son and two nephews, maintains that he did not knowingly provide the wrong information.
"He maybe should have wondered [about Ebola], but there was no way for him to actually know that because the medical attention was not given to her," Pastor Mason said referring to the Ebola victim Duncan tried to help in Liberia. "She was turned away from the hospital, she was brought home and so no one had diagnosed that. So I think in my mind in the Christian community it's important to say let's tell people's stories on the basis of what we know and especially to look for virtue and not for advice when we don't know that's actually the fact."
Pastor Mason commended Duncan's actions in trying to save the pregnant woman's life and said it was a sign of his "nobility, neighborliness and Christian generosity."
Troh, who he baptized at Wilshire back in June, is said to be devastated at the passing of Duncan and she is currently leaning on her faith while in quarantine. She is currently showing no symptoms of Ebola and will be in isolation until October 19.
"She has to draw deeply upon her faith and trust every moment that God is with her," he said.
On Thursday, reports claimed Duncan's loved ones are eyeing a possible lawsuit due to "negligence," however, this is not the case for Ms. Troh, who Pastor Mason says wants to be left alone.
"One thing I can tell you is that Ms. Troh wants to be left alone. She doesn't want more publicity. She does want of course to know what happened to Mr. Duncan and she wants to make sure that it doesn't happen to anyone else and that whatever mistakes have been made are corrected," he explained. "But she's not seeking attention [and] she doesn't want to profit by this financially. She just wants to get through this and to return to the privacy of her normal life."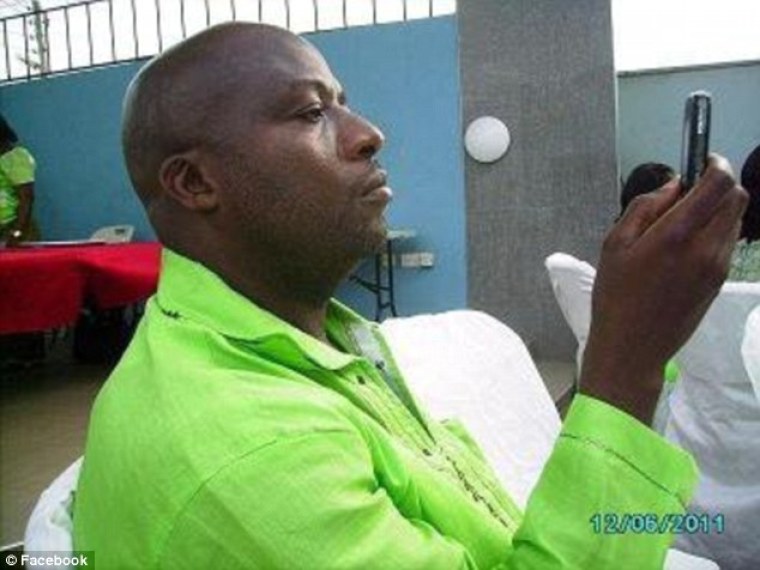 On Wednesday night Duncan was honored at a prayer vigil led by Pastor Mason at Wilshire. He was remembered as a "Christian man" who loved his family.
The Ebola contracted by Duncan is a disease caused by one of five different Ebola viruses and it is said to be extremely infectious. It is commonly spread upon contact with blood or other bodily fluids such as saliva and sweat. Some symptoms may include internal and external bleeding as well as vomiting, diarrhea and rash.
The first reported outbreak was identified in Africa in 1976.
So far there have been four other American victims of Ebola: aid worker Nancy Writebol, physician Kent Brantly, NBC News photojournalist, Ashoka Mukpo and an unidentified doctor working in Sierra Leone.