'Thou Shalt Not Kill' - Following Latest Murders Churches Mobilize to Flag Detroit With Signs of Sixth Commandment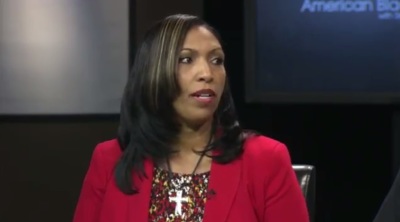 In the aftermath of a shooting in a Detroit barbershop that killed three people and wounded six on Nov. 6, Pastor Ovella Andreas mobilized other church leaders to figure out how to respond.
"This is an emergency; this is a crisis, and we have to come together now to do what we can," she told WWJ. "I truly know if we do what we can, God will do what we cannot; but we're not doing all that we can."
Their latest efforts? Bombard Detroit with "Thou Shalt Not Kill" banners and signs around the city with the hopes that seeing the sixth commandment everywhere will serve as a wake-up call to the community.
"Our goal now is to infiltrate and saturate our communities with this commandment, via buses, via billboards," Andreas said. "The churches have posters — we'll put them into the businesses in the area."
Andreas' efforts come at a time when the already financially beleaguered city has suffered a spike in its crime rate. In 2012, there were 411 homicides, up more than nine percent from the 377 in 2011 and 327 in 2010.
In October alone, at least 18 people were murdered and the city is currently on track for its highest murder rate in decades.
Andreas and her team have been working for two years to fight crime in the area and the pastor believes that the community's faith must be restored if change is to come.
"We all have to do what we can do, and right now we don't have a respect in our communities for life; we don't have a respect for many things," Ovella Andreas said. "But we still have to create a standard to hopefully have a consciousness about God …. because even our people have become apathetic."
Andreas and other religious leaders have been working to combat violence in Detroit for the past two years through the "Thou Shalt Not Kill" campaign.
As part of their efforts, the church leaders have worked with city officials to designate the 22nd of every month as "Stop the Violence Day." The day's organizers seek to create a sense of "peace consciousness" among merchants, police officers, media, and students by assigning each of the participants an action pertaining to stopping violence.
"[The students] have to not want violence. I don't care what we're bringing. If the kids want to be violent, it's not going to work. But when they decide, 'Hey, we want to something against this,' now we can make a foothold," Andreas shared about the event's effectiveness at an American Black Journal panel in the beginning of October.
Andreas also said the church was a critical stakeholder in addressing youth violence.
"I like the call the church the cradle of the community. It's where you should be come and get some nourishing and nurturing. But the church is where we can unify our resources and help the community and many churches are doing great things," Andreas said.