Three Family Members Charged for Murder of Activist Who Helped Muslim Woman Convert to Christianity, Get Married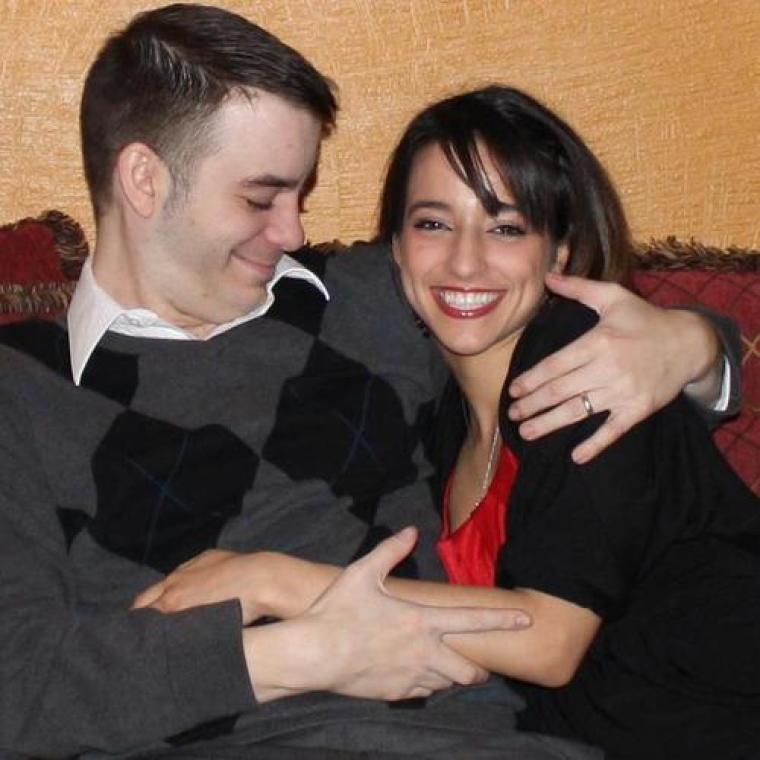 Three family members of a Muslim woman who converted to Christianity then married a Christian man were all charged with the murder of an Iranian activist they blame for influencing her conversion in Texas on Wednesday. The father was also charged with murdering the Christian convert's husband 10 months after the activist was killed.
Her father, Ali Irsan, 57, is charged with capital murder in the case. His wife, Shmou Ali Alrawabdeh, and their 21-year-old son, Nasim, are charged with murder according to KHOU.
Gelareh Bagherzadeh and Coty Beavers were both shot to death in 2012 for their relationship with Nesreen Irsan, a young Muslim woman who left her home and faith to marry Coty, a Christian. Nesreen's father, Ali Irsan, was upset with her decision and decided to punish her by killing her husband and the woman he blamed for encouraging Nesreen to convert to Christianity.
"Nesreen Irsan would not succumb to her father's complete domination and rule of her. And she left his home without his permission and went into hiding. These two murders are linked by the belief on the defendant's part that his honor as a father and a Muslim has been violated by his daughter, who defied his rule and married a Christian man," Harris County District Attorney Devon Anderson told CBS News.
"Her father strongly disapproved for cultural/religious reasons and had on many occasions warned Nesreen and Nadia [her sister] that if they even talked to a boy at school he would 'put a bullet between his eyes,'" a court document obtained by ABC News read.
Nadia was responsible for finding out where she and Coty were living so that her father could carry out his plan. She has been charged with stalking. Now that Ali has been charged with the two deaths, police are investigating the death of another of his son-in-laws, Amjad Alidam, who was shot and killed in 1999. In that case, Ali told the police that it was self-defense and he was allowed to go, but Ali's daughter and Alidam's wife, Nesreen, told police that the shooting was staged.
Nesreen reportedly told police that her father lured Alidam to the house, then shot and killed him before firing a different gun into the wall and putting that gun next to Alidam's body to make it look like there was a shootout. Isran has not been charged with murder in that case, but police are re-investigating in order to see if Isran committed murder back then.
The whole family was arrested in 2014 for fraud and have been held without bond ever since. Now that Ali has been charged with capital murder, Gelareh's family feels a sense of closure. They released a statement explaining their complex emotions surrounding the charge.
"The family is overjoyed about the latest development in their daughter's case. They appreciate the tireless efforts of the DA's office and HPD in Gelareh's case. Today, they are happy but still extremely sad. They have suffered in the past 39 months and nothing will bring their precious daughter back. Emotions are raw as they relive the horrific memories," the family's statement read.
"We miss Coty and Gelareh every day," a statement from Coty's family read. "The actions of these individuals have created a tremendous void in our family that can never be filled. We know this is the beginning of a long process but we are happy about the recent events. A huge burden has been lifted, knowing those responsible are off the streets."
According to the AHA Foundation, which is dedicated to ending violence against women and girls, there are 25 to 28 honor killings every years in the U.S. And the UN estimates that there are over 5,000 honor killings annually, with the actual number being even higher due to unreported murders or violence. The U.S. Department of Justice has vowed to work harder to collect data on honor violence and killings in the nation, starting in 2015.
The Christian Post reached out to the AHA Foundation for comment regarding the Isran case but did not receive a response by press time.