Tim Keller: Church's affiliation with Republicanism has given Christian nationalism 'a place to incubate'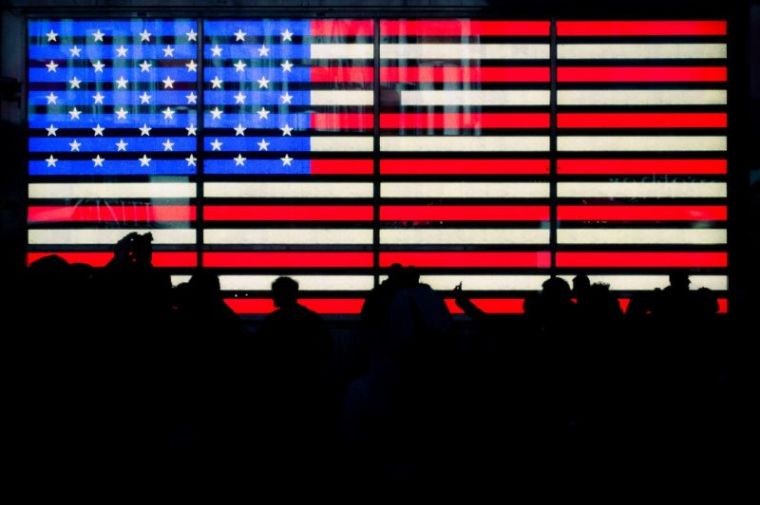 Famed pastor and author Tim Keller said the American Church's championing of the Republican Party over the last several decades has given Christian nationalism "a place where it could incubate."
"Christian nationalism works on fear and resentment," Keller, founder and former pastor of Redeemer Church in New York City, said in an interview with the Church Leaders Podcast on Wednesday. "Friedrich Nietzsche said there is no truth. So you can't appeal to truth. What you appeal to is fear and resentment, and that's how you get power and that's how you win."
Keller said that while he agrees with the Christian Right on policies like abortion and same-sex marriage, but asserted that the way many Christians handled hot-button issues in the '80s and '90s simply fueled fear, resentment, and anger in their communities. 
"You know how they raised their money: For 20 years, they sent out letters talking about how, 'You've got to send us money because the gay people are going to try to come and take your children away, because they're evil and because the Democrats and the Left are going to destroy your religious liberty,'" he said. 
"They just said awful things and vilified people," he continued. "It's one of the reasons why so many gay activists now just don't want to forgive evangelicals because when they had a little more power in the '80s and '90s, that's how they raised their money. That's how they got people out."
But this behavior, Keller stressed, "is not the Christian way at all."
"The Christian way is, the way up is down. The way to rule is to serve. This is how Jesus did it. The way to get happy is to not think about your own happiness but the happiness of others. The way to get any influence is to empty yourself and be a servant. That's Jesus' way, and they're not doing that. They're actually using the Nietzschean way."
He added: "And I think what that did was, for a long time, just keeping evangelicals frothing at the mouth about how everything is going so bad and making everybody so angry."
Keller said he's not denying that things are, in fact, "getting bad for evangelicals," warning that it's "very possible" that 10 years from now, those who hold to evangelical convictions about sex and gender might not be able to work for a major university, the government, or for a big corporation.
"Nevertheless, having said all that, yeah, we nurtured this. And Christian nationalists use that. And therefore, we brought it on ourselves," he said, adding that Christian nationalists are "recruiting very well" because the Christian Right has made its people "recruitable."
In churches across the U.S., many members are falling into one of two camps, Keller said. On one hand, many young evangelicals, particularly those living in cities, "almost have a tendency to be over-woke" and take their cues from the secular world, talking about Christian nationalists in "nasty ways."
"It is dangerous. But it's also one of the ways that you fuel the extremism is by treating the extremists as sort of subhuman," he said. 
"When I talk to evangelical pastors ... people are actually leaving their churches ... because they don't talk about justice and about how bad Trump is or how bad Christian nationalism is," he said. "They're not preaching enough about it. They're actually just staying with a biblical text and very often not even mentioning it, just talking about Jesus and how you have to be born again."
But a bigger number of evangelicals, many of them in the South and Midwest, are "unhappy because their minister isn't denouncing the Left enough and isn't telling people they need to vote for Trump." 
"They're very upset and people are just walking away," he said. 
Keller said he hopes the "extremism" and "craziness on both sides" will die down as time goes on.
"I don't know," he said. "I'm saying you just can't give in."
"You might as well be principled because pragmatism won't work," he said. "So you might as well lose money and members over something where you feel like, 'I'm just following Christ here, I'm following real good principle.' If you try to avoid losing members and money too much, you probably end up losing them anyway and then have a bad conscience too."
A recent study found that evangelical Protestants are more likely than any other religious group to sympathize with and accept Christian nationalism, defined as a "cultural framework that idealizes and advocates a fusion of Christianity with American civic life," with Christianity being more cultural and tribal than spiritual.
In an op-ed for CP, conservative author and radio host Michael Brown clarified that those who simply "love and appreciate America" are not Christian nationalists, but warned that equating America with God's Kingdom or merging the cross with the flag is a "terrible and dangerous mistake."
"And that is the error of Christian nationalism," he wrote. 
"The irony of all this is that if we would be Kingdom-minded people first and foremost, we would bring the most blessing to America. If we would look at America as our mission field rather than our spiritual refuge, we would help our nation fulfill whatever plans the Lord has for us. And if we would exalt Jesus infinitely more than any political leader, we would best serve our country (and our leaders)."