Tim Tebow Praised for Hitting Home Run After Leaving On-Deck Circle to Greet Boy With Autism (Video)
Tim Tebow Praised for Hitting Home Run After Leaving On-Deck Circle to Greet Boy With Autism (Video)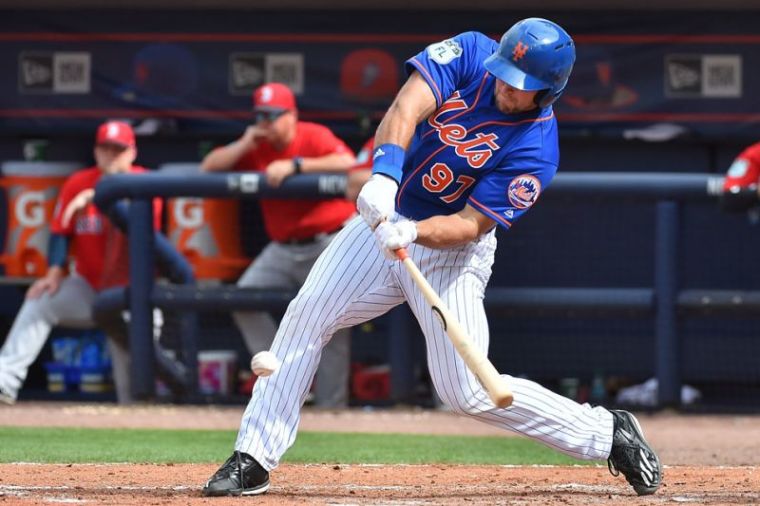 Tim Tebow has been known to stop and greet a fan from time to time, but a recent video of the former quarterback has gone viral because it shows him leaving the batter's circle during a baseball game to greet a boy with autism and immediately following the exchange, he hit a home run.
The Tampa Bay Times reported that Tebow was approached by the 9-year-old boy while warming up on the mound during the July 29th game between his St. Lucie Mets and the Charlotte Stone Crabs. The young boy, named Seth Bosch, was eager to meet the former Heisman Trophy winner, so he walked down the bleachers to the field level to catch Tebow's attention.
To everyone's surprise, Tebow took notice and briefly walked over to shake Bosch's hand through the netting. The boy turned around in shock and the crowd at Charlotte Sports Park cheered.
The boy's mother caught the entire exchange on camera and when Bosch returned to his seat, Bosch was so overwhelmed with emotion, he burst into tears. The happy mother continued filming as the 29-year-old outfielder took his turn at the plate. 
Tebow took a swing at the bottom of the seventh inning and hit a three-run home run that was caught on camera. The video now has gone viral and has thousands of views and comments praising Tebow for his generosity. 
According to the Times, the young boy has a number of serious medical issues. Because of his struggle with high-functioning autism and neurofibromatosis, a genetic disorder that caused a tumor to form behind his right eye, he often has a hard time playing sports.
Tebow, however, helped him by giving him an unforgettable experience at the ballpark that day.
"When Seth came back to his seat, he was crying," the boy's mom told the news outlet. "And then Tim hit the homer. I started crying, too. How does that happen? I think God brought Seth and Tim together."