Tim Tebow Rejects 'Miracle' Claim After Laying Hands on Fan Having Seizure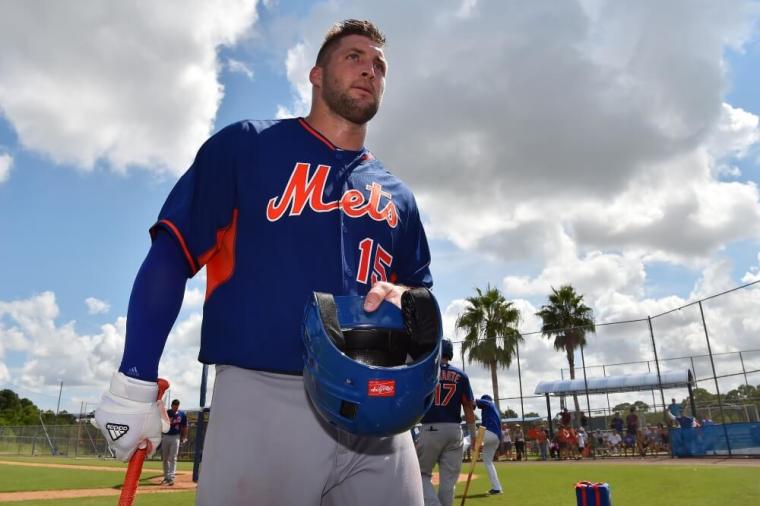 After being hailed as a miracle worker earlier this week for praying for and laying hands on a fan who was having a seizure and passed out, Tim Tebow says he isn't taking credit for performing any miracles, and was just doing what all Christians are called to do: "be there for people."
When reports surfaced about the 29-year-old Scottsdale Scorpions baseball player laying hands on a fan named Brandon, some who witnessed the event called it a "miracle." While Tebow acknowledged that God was perfectly capable of performing a miracle, the Christian athlete insisted that nothing was done with his own strength.
"As far as me and miracles, no. But in the God that we serve, yeah, I do believe in miracles," Tebow told reporters on Wednesday. "I don't know what the situation was, but I know that the God that I get to serve is the God that always performs miracles in people's lives everyday, all the time."
In an interview with reporters on Tuesday, Tebow was asked why he prayed for Brandon and what thoughts were going through his mind before paramedics arrived at the scene, ESPN reports.
"The guy that I was signing for, he turned to his right, and I could see on his face something happened," Tebow said. "So then I looked over. I saw Brandon, right as he was getting to the ground and going into a seizure. I just wanted to be there and pray for him."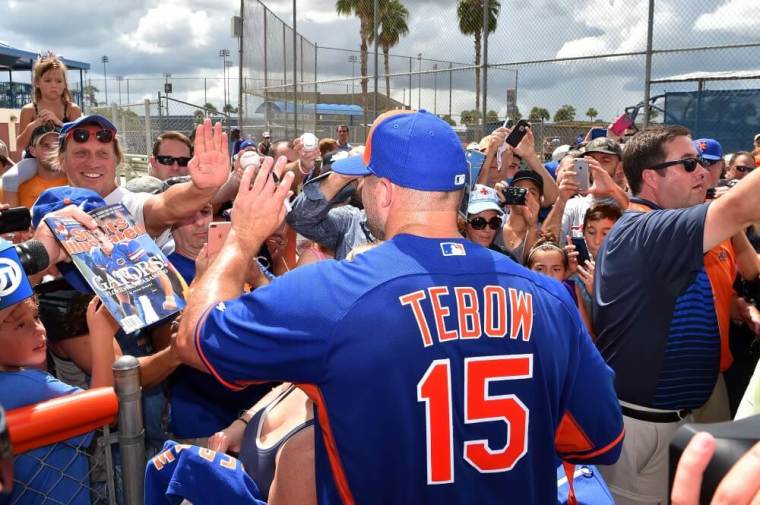 While some fans and reporters have called Tebow a hero for tending to Brandon for 15 minutes before paramedics arrived, the Christian athlete doesn't believe he had a choice in the matter.
"In my opinion, it's not even a choice. It's the right thing to do," he told reporters. "It's what you're supposed to do, in my opinion. And in those moments be there for people to help people, because there's not a bigger, better, greater thing you can do in life than to be there for people in life, in a time of need, to help them."
According to Tebow, his actions were just a reflection of his faith.
"As a Christian, that's the hope that we get to live by, is that we get to serve a God that does amazing things every single day," he said. "It's amazing. It's one of the greatest hopes you get to live with."
This isn't the first time Tebow has prayed with strangers during a health emergency. Last June, Tebow prayed with the family of a man who suffered heart complications aboard a Delta Airlines flight from Georgia to Arizona.
"He met with the family as they cried on his shoulder! I watched Tim pray with the entire section of the plane for this man," the passenger recalled in a Facebook post about the medical emergency. "He made a stand for God in a difficult situation. The plane landed in Phoenix and that was the first time they got a pulse back! Pray for this man and his family, and also thank God that we still have people of faith who in times of difficulty look to the Lord!"