Tim Tebow Shares Inspiring Story of Sharing God's Love at New Liquid Church Campus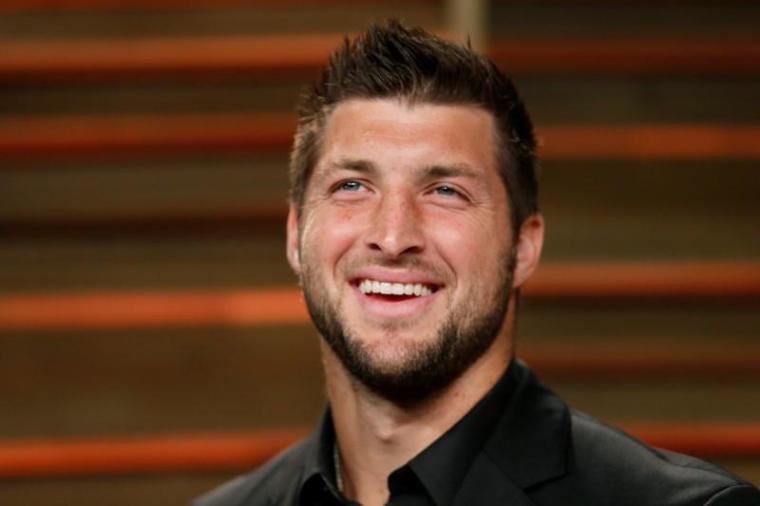 Tim Tebow is known for using his platform as an athlete, author and philanthropist to share his Christian faith, but he recently hesitated to do so.
Tebow, the 30-year-old St. Lucie Mets outfielder who also serves as an SEC college football analyst on ESPN, opened up about the experience at Liquid Church in Parsippany, New Jersey, on Nov. 12. At the church's first service, Tebow revealed the encounter that took place during a recent stop at an airport in Atlanta, Georgia.
According to TAPinto.net, Tebow spoke to a crowd of 1,000 about the incident that happened earlier this month where he felt compelled to minister God's love to a man that he saw walking with a limp at the airport. Tebow, however, was suffering from strep throat and chose not to do it since he wasn't feeling well.
The athlete admitted that he began to feel convicted for not telling the man that God loved him, and asked God for another chance to show His love to someone who needed it. That opportunity came when Tebow saw a man with prosthetic legs who once served in the military.
After a conversation in which he thanked the man for his service, Tebow asked a flight attendant if he could give his first class seat to the man. While a sick Tebow admitted to the crowd at Liquid Church that he just wanted to put on his headphones, people who saw him sitting in the aisle seat in coach wanted to speak to him.
One woman in particular need his comfort and vented to Tebow about some marital issues that she was dealing with. He used the story to illustrate that even when things are uncomfortable or awkward, people's lives can be touched by generosity.
The church took to social media to thank Tebow for his inspiring message at their new campus.
"Thanks @TimTebow for your inspiring message at our brand-new Broadcast campus," the Liquid Church Twitter account reads.
Liquid Church has partnered with Tebow in the past, hosting the Night to Shine prom for youth with special needs which is hosted by the Tim Tebow Foundation.  The next prom event will take place in February 2018, and the church is already promoting it on its website.
"In February 2018, Liquid Church will once again partner with The Tim Tebow Foundation to host Night to Shine, a prom designed especially for teens and adults 14 and older with special needs," a description of the event states.