Tim Tebow Teaches Wyoming Youth About Peer Pressure: 'When I Was Young, Even If It Wasn't Right, I Chose to Be Different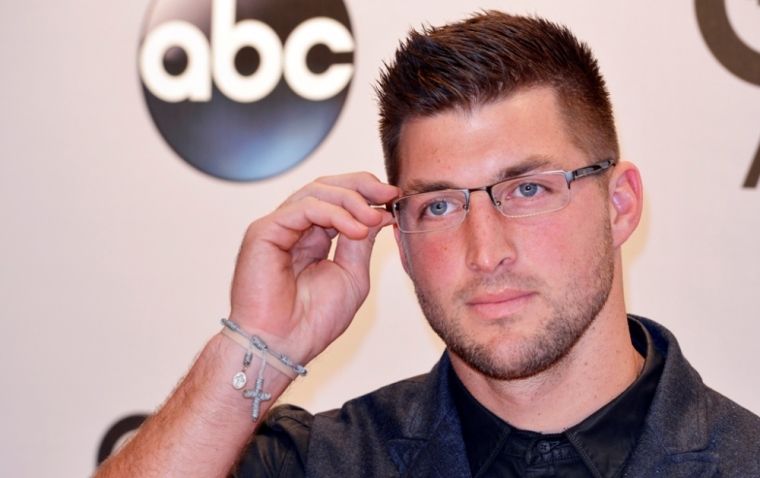 Tim Tebow recently provided words of wisdom to the youth at Sheridan High School in Sheridan, Wyoming for a K-Life ministry event Wednesday where he opened up about peer pressure.
Tebow, the 27-year-old former Heisman Trophy winner-turned-ESPN football analyst, spoke to the youth in the K-Life ministry, a Christian interdenominational ministry for youth and their families in Sheridan, Wyoming. At the event that took place on April 15, Tebow answered questions about various topics concerning the youth.
One of those topics touched on peer pressure, which Tebow had some unique insight about. According to the Christian athlete, giving in to peer pressure put people at risk of being nothing more than average.
"Do I want to be average or do I want to be special? If everyone is going one way, I'm gonna make a choice to follow that," Tebow questioned at the event, according to The Sheridan Press. "Why? Because if I'm like everyone else, then I'm average."
The athlete reflected on being young and choosing to stand out from the crowd.
"For me, when I was young, even if it wasn't right, I chose to be different because if you're different you at least have a chance to be special. … It is OK to be different," Tebow said. "Yeah, you might be criticized every now and then but you're also going to be respected."
He went on to warn students against having the mentality of wanting to bypass the school week to enjoy themselves during their weekend breaks.
"For you students at school, how many of you wake up and say; 'I can't wait to go to school; I can't wait to learn; I can't wait to go to practice and get better'?" Tebow questioned. "No, you say I can't wait until Friday, I can't wait until I get to hang out with my friends. But you can choose to be different."
He gave students another option to stand out from the crowd.
"When you choose to love every day, and be excited about it, and sacrifice to be the best that you can be, people are going to look at you and say, 'Wow, that's different, that's exciting and that's contagious,'" Tebow said.
Tebow recently took his brand of inspiration on a six city speaking tour. Tebow has been vocal about creating a humanitarian legacy and spoke to People magazine about his goal last year.
"I hope that when I'm 90 years old, I've accomplished a legacy that isn't all about me. I hope it's a legacy about the people who our foundation helps," Tebow previously told People magazine. "We're about to open a hospital in the Philippines. We'll have this hospital where we can help kids who are hurting; healing them physically, but encouraging them emotionally and spiritually as well."