Tim Tebow at Together 2016: I Challenge You to Love Every Person in Your Life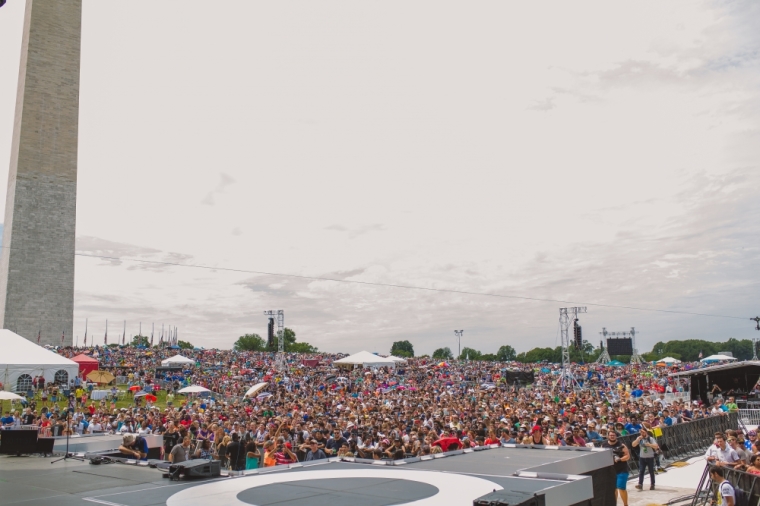 WASHINGTON – Speaking to thousands of Christians gathered on the National Mall Saturday, Christian football star Tim Tebow said Christians can change their communities and neighborhoods simply by loving "every person they come in contact with" and by loving Jesus Christ.
Tebow, a college football analyst, missionary and Heisman Trophy-winning quarterback at the University of Florida, was invited to speak at the Together 2016 gathering organized by Pulse and its founder Nick Hall, who were expecting as many as 1 million people to attend.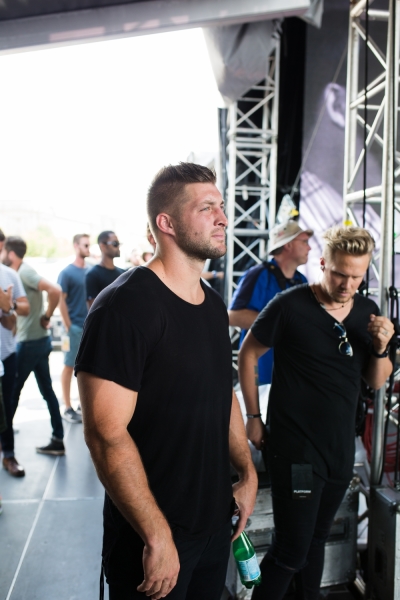 Tebow, who opened a hospital in his native Philippines to serve the orthopedic needs of children not fortunate enough to afford treatments and simple procedures, challenged the thousands in attendance to show love to others that Jesus has shown to them.
Tebow recalled his junior year in college when University of Florida head coach Urban Meyer challenged his team to "finish strong." After Tebow led the Gators to a victory in the 2007 BCS National Championship Game, he recalled Meyer coming up to him after the game and telling him that he loved him and that he was proud of him for finishing strong.
"That night, after all the celebrations and everything, I was sitting in my hotel room thinking about everything that had transpired in my life. … That is really where I came up with my ultimate goal of what I want my life to be and what I want my life to represent," Tebow explained.
"I thought how cool would it be for one day when I am standing before my Heavenly Father — who has given us a task, He has given us a command, He has asked us to do something — how cool would it be when I leave this Earth and I am standing before the God that created every single one of us, for Him to pull up His headsets that run this world and walk up to me with His arms open wide and say, 'Timmy, I just want you to know I love you, I am proud of you, you finished strong.'"
"The reason I tell that is because we have been given a command, we have been asked to do something," he continued. "You know what? You can hear a lot of people give dissertations on this and this and this. But I will tell you what, for me, I will break it down into two things — loving Jesus and loving people."
Tebow then issued a challenge to those in attendance who don't know Jesus and the sacrifice He made on the cross to get to Know Christ and to know that Christ seeks a personal relationship with them.
"He loves you so much that He died for you. If you were the only person on this Earth, He would have died for just you," Tebow stressed. "That is how much He loves you."
But for those in attendance who already know Jesus and have accepted Him as their savior, Tebow challenged them to share the love of Christ with others in their lives.
"I am going to challenge you to love every single person in your life. I am going to challenge you to love your husband, your wife, to love your kids, to love your families, to love your communities, to love your neighbors, to love every single person you come in contact with," he said. "So many times, we can get confused — 'what do I do and how do I do it?' I'll tell you what. Let's break it down and make it real simple. When we love Jesus and we love people, we are going to make a difference and make an impact."
"If this body of people right here decides that we are going to take on that challenge to love people and love Jesus with everything that we have, we can changed our communities, we can changed our neighborhoods, we can changed the Kingdom of God," Tebow concluded.