Timeline: Bastille Day Terror Attack in Nice, France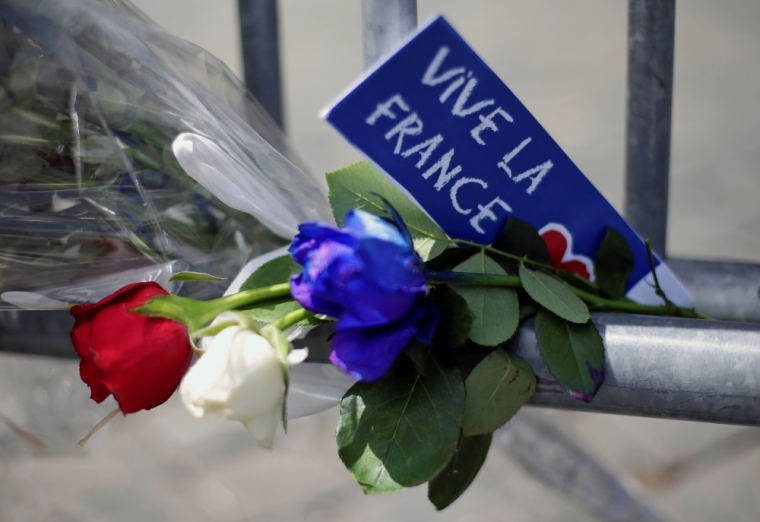 France experienced a horrific terrorist attack Thursday evening that claimed the lives of 84 people and left 202 injured. The tragedy comes less than a year after the Paris attacks that killed more than 100 people.
On Bastille Day on the French Riveria, 31-year-old Tunisian-born Frenchman Mohamed Bouhlel drove a truck into a crowded area of Nice.
Below is a timeline of what took place, as events unfolded that evening and well into the following day.
Thursday evening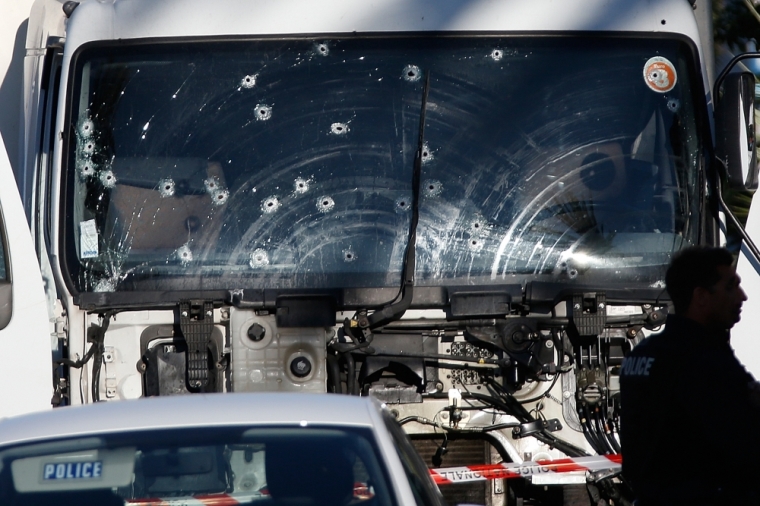 A large crowd in Nice are watching a fireworks display meant to celebrate Bastille Day, the anniversary of the beginning of the French Revolution in 1789.
While thousands watched the display, Bouhlel drove a truck into the crowd, reportedly zigzagging to make sure he hit as many people as possible.
"Police eventually manage to bring the truck to a halt, but only after it has driven for more than a mile down the city's beachfront promenade," reported USA Today.
"The truck's driver opens fire on police but is shot dead as he attempts to flee, first into a restaurant and then into the sea. Pictures show the truck's windscreen riddled with bullets."
By 11:30 p.m., French President Francois Hollande arrives in Paris for crisis talks surrounding the event, which marks the third major terrorist attack in the country in less than two years.
"Hollande subsequently extends, for a further three months, state of emergency security legislation that was due to expire this month," noted USA Today.
Midnight into early morning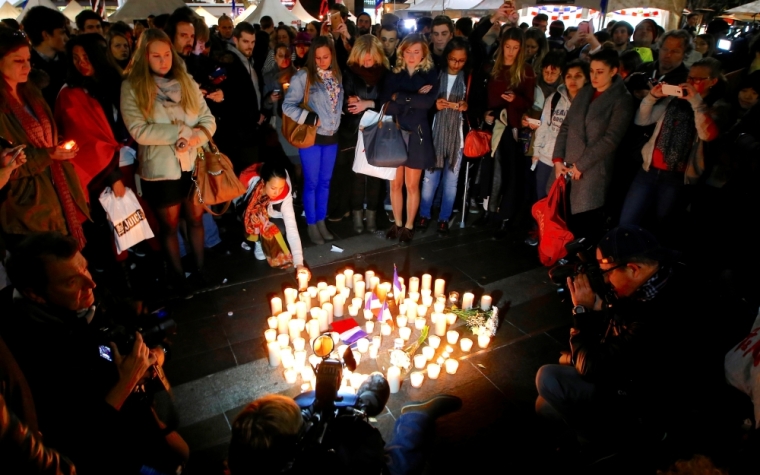 Condolences and cancellations begin to pour in. An official representing the United Kingdom releases a statement: "Our thoughts are with all those affected by this terrible incident on what was a day of national celebration."
Presumptive Republican presidential nominee Donald Trump postpones a press conference planned for Friday morning related to his recent vice presidential running mate announcement.
"In light of the horrible attack in Nice, France, I have postponed tomorrow's news conference concerning my vice presidential announcement," tweeted Trump.
During the midnight hour, Nice Mayor Christian Estrosi tells media that the truck was loaded with grenades and firearms, describing the attack as "completely premeditated."
"Prosecutors say that anti-terror officials have taken over the newly launched investigation into the attack, which saw the truck travel at high speed as it ran over spectators following a fireworks display," reported Sky News.
Minutes before 1 a.m., President Obama denounces the tragedy as "what appears to be a horrific terrorist attack" and Hollande holds a news conference around 2:45 a.m.
"Mr Hollande describes the attack as an act of terror. He says 'several children' are among the dead," added Sky News. "The country is to strengthen its role in Iraq and Syria."
Friday morning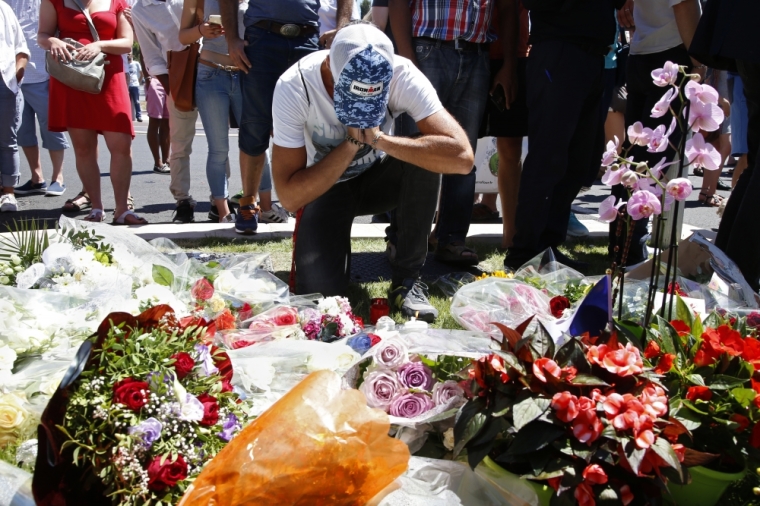 French Interior Ministry spokesman Pierre-Henry Brandet says the death toll has risen to 84 fatalities while the government declares three days of national mourning for the victims.
During the 9 a.m. hour Ukrainian President Petro Poroshenko, Russian President Vladimir Putin and German Chancellor Angela Merkel send their condolences.
"Our sympathy can by nature never make up for the loss of so many lives but in these days there must be solidarity, the solidarity of all the people in Germany with friends in France, the solidarity of all the countries who are involved in the fight against terrorism," stated Chancellor Merkel.
"Germany stands by France in the fight against terrorism, together with many, many others and I am convinced that despite the difficulties we will win this fight."
European media outlet euronews.com reports that about 50 children are being treated for injuries and that the United States government has confirmed two American citizens being among the fatalities.
"The U.S. State Dept says that two U.S. citizens are among the dead. They have been named as a 52-year-old father, Sean Copeland and his 10-year-old son Brodie from Austin, Texas, who were on holiday in the popular French resort," reported euronews.com.