Tina Campbell Admits Arguing With Erica Campbell Is Not Godly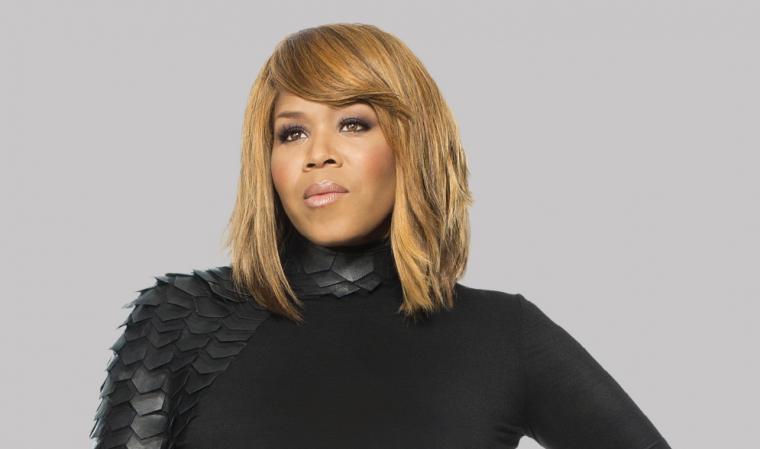 With all of the arguing taking place between sisters and Mary Mary group members Erica and Tina Campbell on their WE tv reality television show, the gospel singers are admitting that their public squabbles are not godly.
The sisters can be seen arguing about 41-year-old Tina's decision to focus on her solo career instead of recording new music that the gospel music duo is contractually obligated to create, while cameras are rolling in the fifth season of "Mary Mary." While tensions are running high for all the world to see, Tina admits that the issues with her sister are childish.
"Our children are following us, because me and you [are] arguing, acting like clowns and this contention is not of God," Tina told Erica and host Donnie McClurkin on TBN's "Praise the Lord."
Tina went on to point out that she and her 43-year-old group mate and sister Erica were engaging in "unnecessary arguing and bickering."
Since embarking on their solo careers in 2013, the sisters both agreed that putting their career as a duo on hiatus was better for their sisterhood. As a result, the women revealed that they get along better.
"We enjoy each other much more," Erica said on TBN. "We used to argue."
Although some of those arguments will play out for fans of the "Mary Mary" show to see, Tina has insisted that her focus will not be to showcase drama in her life.
"I'm contractually committed, yet I want to reflect my God even with these executives and behind the scenes people," Campbell told JET magazine last year. "I'm not compromising my faith by no stretch of the imagination."
Still, Tina admits that this season was harder for her to film because of her decision to release negativity in her life.
"I'm not what TV likes. TV likes drama and I have a very big personality, [and] I think TV likes that kind of person, but, they're looking for fear and problems," Tina told JET magazine. "I ain't that. So it's challenging for me at times. They've got to be creative when they're taping my life and things."
The singer has publicly documented her decision to forgive her husband, drummer Teddy Campbell, for infidelities and they even renewed their vows. After engaging in a number of interviews, taking to social media, creating an album and devotional book about overcoming marital strains, Tina is ready to document the results of forgiveness on her show.
"All we're doing is literally showing people what the process of forgiveness looks like — not just in marriage but in everything in our life," she told JET.
Now in its fifth season, Mary Mary airs Thursdays on WE tv at 9 p.m. ET.