TobyMac Rallies Christians to Unite: Fergusons Happen Because Body of Christ Divided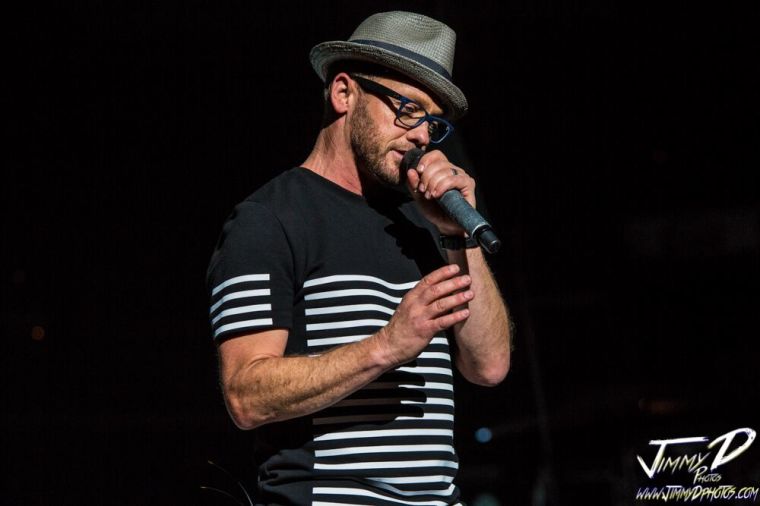 NEW YORK — Act after act hit the stage at Madison Square Garden on Friday for TobyMac's "This is Not a Test" tour. Artists Hollyn, Colton Dixon, Britt Nicole were on the bill along with TobyMac and his diverse city band. The 51-year-old hiphop/pop star used his platform to share his stance on the current racial and religious issues affecting the world.
Before TobyMac hit the stage in between one of the earlier sets, his drummer, B.Haley from the Diverse City band took to the stage with a powerful 10-minute presentation for a new movement calling for unity of every race and denomination under the banner of Christ.
Mac and his crew are a multi-racial bunch, hence the name Diverse City. It was apparent that B.Haley's movement, called We Are 1, is fully backed by Mac since Haley spoke freely and confidently to the crowd. During his passionate speech Haley explained to everyone in the sold-out theater that the purpose of We Are 1 is to Love, Unite and Build a community of one body.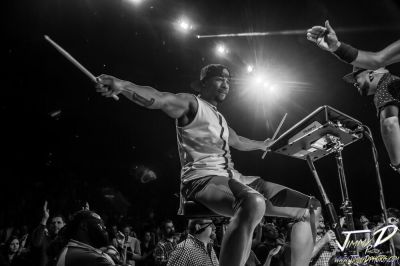 "We have become the divided states of America. Our states are divided because we are divided. When churches are divided, communities are divided, when communities are divided, people are divided, and when people are divided that's how you get a Ferguson Missouri, that's how you get a Baltimore Maryland, that's how you get a Charleston South Carolina," he boldly declared. "There are Fergusons and Baltimores waiting to happen in each one of our cities, why? Because the body of Christ! We're divided."
He went on to say that riots and such things break out when believers begin to choose sides of who is wrong and who is right. "If you call yourself a true Christian, if you call yourself a disciple of Jesus, at all times we're only called to choose one side and that's not the side of who's wrong and who's right, that's the side of Jesus," he continued.
Haley then outlined what choosing Jesus side looked like by quoting John 13:35 and John 17: 23 while directing everyone to shout, "we are one."
"According to Jesus and his posture – Black lives matter, white lives matter, Hispanic lives matter, Native American lives matter, Asian lives matter, according to Jesus all lives matter!" Haley proclaimed, "All white people aren't racist, all people of color aren't criminals, and all cops are not bad, we are one by the blood of Jesus."
When Mac hit the stage for his electrifying 20 song set, he echoed what his bandmate told the crowd. Towards the end of the evening a then very melancholy Mac mentioned the Oregon shooting and the reality that America now also has become a nation where Christians are persecuted for their faith.
"Are we just going to roll over or are we going to stand for what we believe in? Are we going to stand up and tell the people who we are? Are we going to stand up as the body of Christ? Are we going to let go of all of the minor things that divide us, denomination, color of skin, socio economic, are we going to let go of those things come together and say we're going to focus on the major that brings us together? And that is the matchless name of Jesus," Mac declared.
He ended his statement by saying, "It's time, if not we're just going to fall by the way side. It's time for me, because the same God that did place those stars, he does speak to my heart and because of that right there our God, mine and yours, is absolutely undeniable."
Listen to Mac below: