Together 2016: 1M Christians, Francis Chan, Hillsong United, Pope Francis Will Pray for Revival This Saturday (Interview)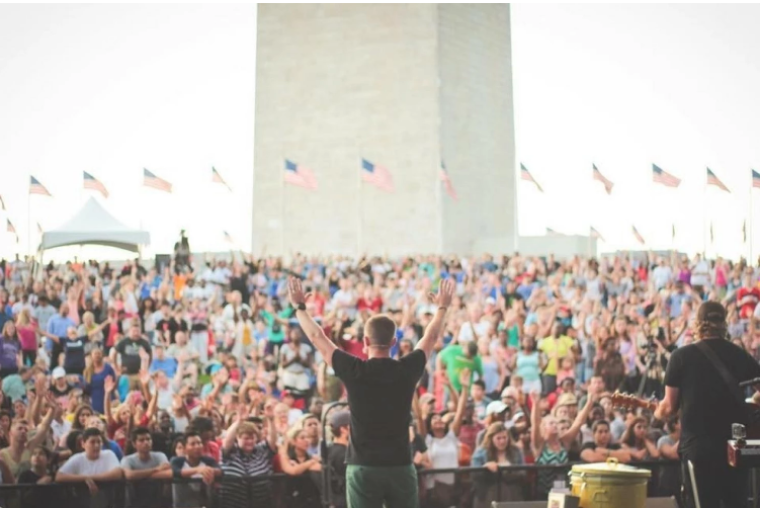 NEW YORK — Influential evangelical leaders throughout the U.S. will fly to Washington, D.C. this weekend to join a crowd of as many as 1 million Christians to pray and worship together for the nation.
Inspired by Nick Hall, founder of PULSE, "Together 2016" is a prayer and evangelism movement to empower the church and awaken the culture to Jesus. Americans are being urged to unite on the National Mall, July 16, to offer prayer that God will change the hearts of individuals and thus change the nation.
"It's a gathering for all people to come together under the banner of Jesus. The only agenda is Jesus," Hall told The Christian Post. "It's the church from all backgrounds — Lutherans, Catholics, Pentecostals. It's going to be worship, it's going to be prayer, and it's going to be lifting up Jesus and praying that He changes our hearts individually. We're talking about a reset in our lives and ultimately a reset in this generation. We really believe that there's a heart issue and that God wants our heart."
The college pastor came up with the radical idea of uniting pastors and Christian leaders from all denominational backgrounds to join 1 million people at the free event in hopes of inspiring true revival in America.
"We feel like throughout history and throughout Scripture when times get rough there's only one solution for people of faith and that's to call the people together," he said.
Hall spoke of past generations, dating back to biblical times, where the people of God gathered and prayed. He felt the need to spearhead this event because he maintained that this generation is in dark times and it has not had a gathering of this magnitude to pray.
"The Gathering is just about Jesus, there's a lot of gatherings for different causes but we really believe there's something about just dialing it back and saying, 'We need Jesus more than anything else' and [letting others know] that Jesus is for everyone and that Jesus changes everything," Hall continued.
Over 40 well-known speakers, recording artists, authors and leaders from various backgrounds will be featured at the historic event, all unified in prayer and worship.
Confirmed guest speakers and artists include: Hillsong United, Kari Jobe, Francis Chan, Lecrae, Passion, Crowder, Kirk Franklin, Ravi Zacharias, Jeremy Camp, Andy Mineo, Michael W. Smith, Lauren Daigle, Christine Caine, Mark Batterson, Tony Evans, Matthew West, Jo Saxton, Mike Kelsey, Casting Crowns, John K. Jenkins Sr., Josh McDowell, Luis Palau, Tasha Cobbs, Lacey Sturm, Trip Lee, Samuel Rodriguez, Jennie Allen, Christine D'Clario, Matt Maher, Sammy Wanyonyi, Lindsey Nobles, and others.
More than 1,000 churches nationwide have pledged to attend, and there will be 8,000 service opportunities within a 100-mile radius of Washington, D.C. during the week before and after Together 2016.
This collaboration is something Hall began to trust God for years ago.
"We started as a ministry 10 years ago in North Dakota praying for revival on our campus and in our nation. In so many ways I would say this is the result of 10 years of labor and prayer that I think just now God is answering," Hall revealed. "This idea of a reset has been going on for eight years as a message and a new way to communicate the Gospel to a generation that doesn't understand what it means to be saved or born again or discipled."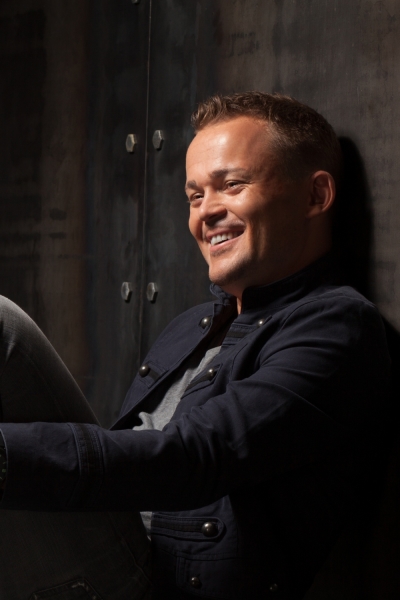 The young adult minister illustrated that just like in operating systems (computers, cell phones, etc.) when something is messed up we are required to hit the reset button and the system then clears and begins to work again.
"In life I think a lot of people are longing for that, they're looking for a reset. If you think about New Year's Eve, there's such a longing for that second chance. We all gather waiting for the clock to tick, but it's a temporary fix and Jesus offers the eternal one — a supernatural reset that only comes from Him," Hall explained.
With that mindset, he and his team began canvassing the nation about four years ago with the message that God is offering a reset today through Jesus Christ. Hall toured hundreds of cities and have brought the message of a reset before millions and now he aspires to do it again, but in one location — the National Mall.
To reach a million people, Hall and his team campaigned and got involved in every major tour and conference there was to spread the message. They even wrapped their RV with a banner that said, "The Largest Jesus Gathering."
In his efforts, the radical evangelist managed to rally together believers from different denominations and backgrounds to stand in unity. He celebrated that Southern Baptists, Hispanic organizations, African-American churches and even Pope Francis will all be a part of Together 2016.
"As we were planning this vision, the prayer was always: 'We want to have the largest Jesus gathering in America's history," Hall confessed.
He admitted that setting the goal at a million people was pretty ambitious but he wanted to do something that turned people's heads. The husband and father said even some of the biggest ministries in the world have said they are encouraged by his faith to believe that this event would happen.
"I want people to look up and realize that we're praying for something so big that there isn't any one group that can do it. And really that's what we're praying for in our nation — no group can do it, no voice can do it, no organization can do it, only Jesus can do it.," he added. "There's something about Jesus' prayer in John 17. When we come together He is glorified and we see Him. That's why unity is so important in the body."
Hall said as he believed in God to do the miraculous, the doors just kept flying open. They gained clearance through homeland security, the permit for the National Mall was granted, Hillsong and Francis Chan came on board, just one thing after the other.
Hall even talked about approaching mainstream artists to be involved such as Bono and Justin Bieber.
"For us this Gathering isn't about any person that's on stage but it's about every person on stage pointing to the One who can change us," the Twin Cities leader stressed. "I think all too often we fall into this trap of thinking that the people on the platform are perfect and we get so critical of people and especially people that are in secular work. The reality is that none of us are perfect, none of us have it figured out. And so we're gathering on that day not to say that we are perfect but the gathering on that day is to say that we need Jesus."
Along with a full day of ministry through music and concerts, there will be messages that Hall said will be challenging along with testimonies of encouragement, with everything pointing toward Jesus and other things that Christians as a whole can agree on.
"We believe that the Bible is powerful and that it's a book that has supernatural power. We want to see a generation get back into God's Word. We have goals and that day we want to see more people download a Bible app and start the Bible reading plan than in any other day in history," he declared. "We want people to join us standing on the mall saying, Yeah we are going to be a generation that's going to love like Jesus, we're going to be a generation that shares Jesus and we want to be a generation that knows Jesus, that learns about Him, so we need to dive into His book.'"
Together 2016 will be held from 9 a.m. to 9 p.m. on Saturday, July 16, at the National Mall in Washington, D.C. For more information on visit Together 2016.
jeannie.law@christianpost.com