Tony Perkins Responds to Rumors Claiming He Believes God Uses Natural Disasters to Punish Gay People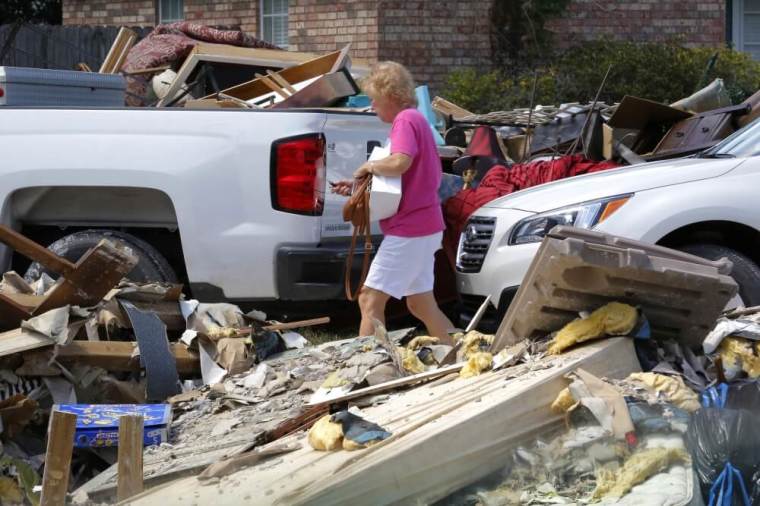 Family Research Council President Tony Perkins is responding to rumors claiming that he believes God uses floods and other natural disasters to punish gay people, saying that while he doesn't know what is behind calamities, he continues to put his faith in God.
"Deceptive claims are being circulated on the internet that put words in my mouth about God's role in natural disasters and what causes them. Those claims are inaccurate. What I have said, which I repeated yesterday in a sermon at Greenwell Springs Baptist Church, is that I don't know what was behind this flood or any other natural disaster," Perkins said in a statement posted on FRC's website on Tuesday.
"However, as a follower of Jesus Christ, I believe the Bible, which makes clear that God is sovereign over the elements of nature and can and does use them for His purposes," he added.
Last week, The Christian Post reported that Perkins and his family, which includes five children, escaped their home in a canoe as the water reached a depth of 10 feet and destroyed over 40,000 homes in the region.
News publications such as the The Huffington Post, The Guardian and The Independent, among other sites, used the Louisiana flooding as an opportunity to attack Perkins for his biblical beliefs on gay marriage.
The Independent ran the headline: "Louisiana floods destroy home of Christian leader who says God sends natural disasters to punish gay people." While The Guardian reported: "You could be forgiven for thinking of this as some kind of twisted justice, or at least as a delicious bit of divine irony."
Perkins and the FRC have criticized the legalization of same-sex marriage in the United States, and have argued that the traditional definition of marriage is what's best for society, which has led The Huffington Post to brand him as an "anti-gay hate group leader."
Such claims that FRC is a hate group led to the armed attack on its headquarters in Washington, D.C. in 2012.
Floyd Corkins II, the gunman who attacked the FRC, said he targeted the conservative nonprofit because it was listed as an "anti-gay group" on the Southern Poverty Law Center's website, as CP reported in 2013.
Perkins added in his statement on Tuesday that natural disasters could be interpreted as a test of faith, or a chastisement from God, but insisted he doesn't have the answer.
"Regardless of what's behind natural disasters, our response should be the same — we are to be on our faces before God, giving thanks in everything, and placing ourselves in total dependence on Him. We know that in walking in obedience to Him, God will never leave nor forsake those who search for Him and walk with Him," Perkins added.
"As we cry out to God, we must also reach out to our fellow citizens who are hurting and need help. We can do this with hope and confidence because God's Word also tells us that 'in all things God works for the good of those who love Him, who have been called according to His purpose.'"