'Touched By an Angel' Creator Returns With Hallmark's New Series 'Signed, Sealed, Delivered'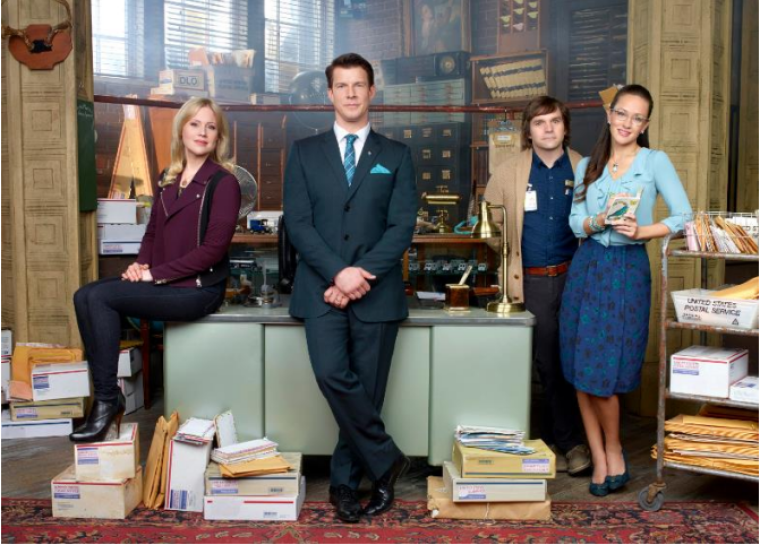 Martha Williamson, the executive producer and creative visionary behind "Touched By an Angel," is making her return to television with a new series "Signed, Sealed, Delivered" this Sunday, April 20.
The new series will make its worldwide premiere on the Hallmark Channel, bringing quality entertainment to households everywhere. Since "Touched By An Angel" ended its historic nine-year run, its 25-million weekly viewers have missed Williamson's voice. Now, her fans can enjoy her storytelling once more with "Signed, Sealed, Delivered."
"I am so excited, we are having so much fun doing the show," Williamson told The Christian Post just days before the television series premiere. "It's been 10 years since 'Touched By An Angel,' I was executive producer of that, and I'm the executive producer of this show, and I get to write inspiring, positive, motivating, uplifting family television again."
Williamson noted that much has changed in television since "Touched" starring Roma Downey and Della Reese was on the air. However, the writer is confident that television viewers today are ready for entertainment that honors values once more, which is why she created "Signed, Sealed, Delivered."
"I think things turn in their time, we are back in the cycle where people are tired and they are ready for upbeat, well-made family entertainment again," she told CP.
The executive producer, who also worked on "The Facts of Life," went on to reveal her hopes for the premiere of "Signed, Sealed, Delivered." When the series premieres this Easter Sunday, Williamson is not concerned about ratings, but rather, that people tuning in get something useful out of "Signed, Sealed, Delivered."
"I know that the Lord already knows who is going to see this show, so my expectations are that He will bring those people," Williamson explained. "Families will come together and enjoy it. I hope that people can watch a show, in the same time slot that 'Touched by a Angel' was on, that touches and moves and sometimes even makes them cry. But finally, we do weave a lot of Scripture in there, maybe someone will hear something that will encourage them."
"Signed, Sealed, Delivered" premieres on the Hallmark Channel this Easter Sunday, April 20 at 8 p.m. EST. The series stars Eric Mabius, Kristin Booth, Crystal Lowe and Geoff Gustafson. Furthermore, Valerie Harper appears in the series premiere, while other guest stars throughout the season include Della Reese and Carol Burnett. The series follows a determined team of lost mail detectives who change lives when they deliver more than just mail. Watch a preview here.
For more from Martha Williamson, stay tuned to The Christian Post for a video interview.