NYC Businesses Face $250K Fine If They Use Wrong Pronoun to Name Transgenders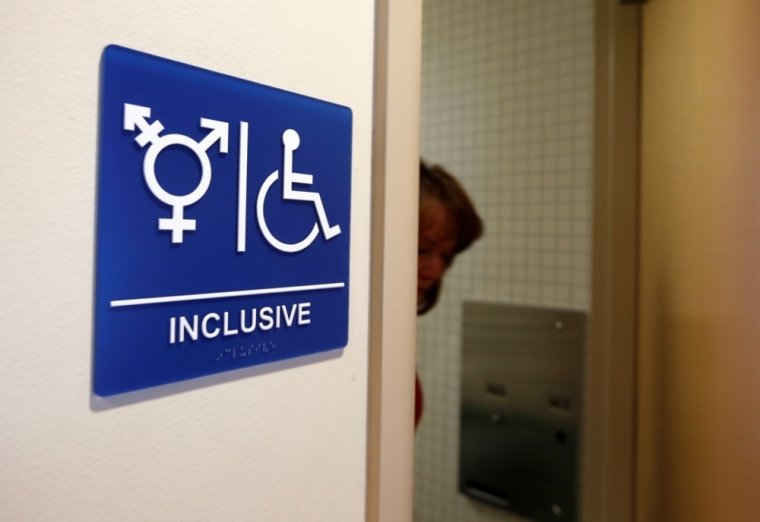 Business owners who fail to call transgender people by their preferred name or pronoun or bar them from using opposite-sex bathrooms may be fined as much as $250,000, a New York City human rights commission stated in a recent enforcement guidance.
The New York City Commission on Human Rights released a legal enforcement guidance on Dec. 21 outlining various actions that should be considered violations of the New York City Human Rights Law and also listed the consequences for businesses that violate the law.
Specifically, the guidance goes into great detail on what is to be considered "gender-discrimination" under its interpretation of the human rights law.
According to the document, "failing to use an individual's preferred name or pronoun" is clear gender discrimination and a violation of the law. This means that if businesses refuse to call transgender employees or customers by preferred newly created pronouns such as "ze/hir," or if they refuse to call a biological male "her" or "she," they will be liable for paying hundreds of thousands of dollars in fines.
"The NYCHRL requires employers and covered entities to use an individual's preferred name, pronoun and title (e.g., Ms./Mrs.) regardless of the individual's sex assigned at birth, anatomy, gender, medical history, appearance, or the sex indicated on the individual's identification," the guidance states. "All people, including employees, tenants, customers, and participants in programs, have the right to use their preferred name regardless of whether they have identification in that name or have obtained a court-ordered name change, except in very limited circumstances where certain federal, state, or local laws require otherwise."
The guide also suggests that companies should institute policies of asking people what pronouns they prefer to be referenced by.
"Some transgender and gender non-conforming people prefer to use pronouns other than he/him/his or she/her/hers, such as they/them/theirs or ze/hir," the guidance adds. "Asking someone their preferred gender pronoun and preferred name is not a violation of the NYCHRL."
The document states that in order to be in violation of the law, businesses must show an "intentional or repeated refusal to use an individual's preferred name, pronoun or title." Businesses may not condition the use of an individual's preferred name or pronoun on the individual having legal proof or documentation of their gender.
According to the document, the city government can impose "civil penalties" up to $125,000 for violations, and as much as $250,000 for violations that are caused by "willful, wanton, or malicious conduct."
The guidance also asserts that businesses that refuse to allow transgender individuals to use restrooms, locker rooms and other changing facilities of the opposite biological sex are also in violation of the human rights law and could be liable for paying the same fine.
Although many are concerned that allowing members of the opposite-sex to share restrooms or locker rooms would expose little children to the biological genitalia of the transgender individual and could also allow pedophiles and others to take advantage of the law, the guidance instructs businesses to ignore the concerns of customers who oppose allowing transgenders in opposite-sex changing areas.
"Some people, including, for example, customers, other program participants, tenants, or employees, may object to sharing a facility or participating in a program with a transgender or gender non-conforming person. Such objections are not a lawful reason to deny access to that transgender or gender non-conforming individual," the guidance reads.
Additionally, the commission wrote that it is against the law for companies to create workplace policies that prohibit male employees from wearing female jewelry or makeup to work.