Why No School Has to Allow Boys in Girls Locker Rooms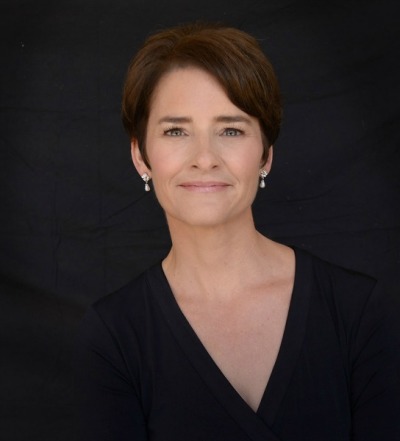 Despite the recent ruling by the U.S. Department of Education against a suburban Chicago high school, no school has to allow boys in girls locker rooms, or vice-versa. That's according to Matt Sharp, legal counsel with the Alliance Defending Freedom, or ADF — a group that offers free legal counsel to any school that adopts its policy on transgender issues and gets sued.
"We believe (our policy) is legally sound," Sharp said. "And, to show you how serious we are, if you adopt our policy and you get sued, the Alliance Defending Freedom is willing to represent you free of charge, so that you're not out-of-pocket for taking a stand on what is right and what common sense says we ought to do."
The ADF advocates separate changing facilities for transgender students and sent its sample policy to Palatine Township High School District 211, where a male student, who identifies as female, is demanding use of the girls locker room.
The school granted the student access to the girls locker room, but required that he change clothes behind curtains. Now, the Department of Education is citing the school and says it must allow the transgender student complete access to the girls locker room. Sharp says this requirement not only defies natural law; it also defies legal precedent and the intent of Title IX.
"If you look at what the precedent says, and what the most recent courts looking at this issue have found, it's that schools can have these separate facilities," Sharp said. "They can take steps to protect the privacy of their students as the Palatine Township School District is doing here, requiring the (transgender) student to change in a different area or a curtained-off area ... all with the goal of protecting the privacy of the females in the locker room."
Sharp also noted that Title IX specifically allows schools to "provide separate toilet, locker room, and shower facilities on the basis of sex." So, the Department of Education has zero basis for saying that the Palatine school is violating Title IX.
Courts Support Gender-Specific Locker Rooms
Given the Education Department's heavy-handed directives, Sharp said many schools feel they must comply and allow students in opposite-gender facilities. However, courts have consistently ruled in favor of schools that require students to use facilities that match their biological gender.
In March, a Pennsylvania federal court ruled that the University of Pittsburgh did not violate the U.S. Constitution or Title IX when it barred a female student, who identified as male, from using men's locker rooms and bathrooms. Similarly, in September, a federal court in Virginia dismissed a discrimination claim by a female-to-male transgender student who sought access to the male bathrooms at a public high school. The court ruled that "[n]ot only is bodily privacy a constitutional right, the need for privacy is even more pronounced in the state educational system. The students are almost all minors, and public school education is a protective environment."
Still, the Department of Education is threatening to take away all federal funding from the Palatine Township School District if it doesn't comply with the department's directive to allow a transgender student access to the female locker room. However, before the federal government can strip the district of funds, it must first win its case in court, Sharp said. Given the clear legal precedent, Sharp predicts that the federal government will lose. He added that the school has not contacted the ADF about representing it.
Julie Roys is a speaker, freelance journalist and blogger at www.julieroys.com. She also is the host of a national radio program on the Moody Radio Network called, Up For Debate. Julie and her husband live in the Chicago suburbs and have three children