Why No School Has to Allow Boys in Girls Locker Rooms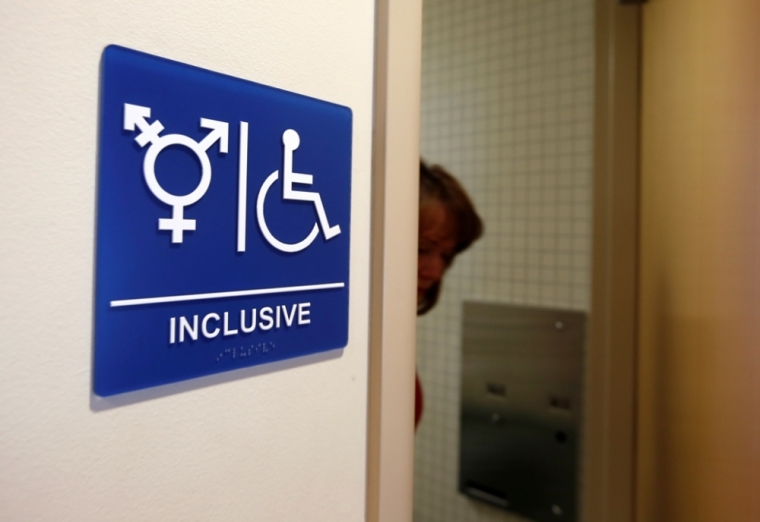 An Agenda-Driven Administration
If District 211 loses, the Department of Education and the American Civil Liberties Union, which is representing the transgender student at the school, will likely appeal the decision. Already, both are appealing the Pennsylvania and Virginia federal court opinions. Sharp said the Obama Administration is intent on pushing this issue all the way to the Supreme Court.
"Their goal is for this to be a national thing," he said, "that every school district in the country is subject to this same requirement – that you can't have separate facilities, that you've got to allow a student to use the bathrooms of the opposite sex simply by claiming to be transgender."
This latest push for transgender rights began last year. That's when the Department of Education issued a document claiming that Title IX's sex discrimination prohibition "extends to claims of discrimination based on gender identity or failure to conform to stereotypical notions of masculinity or femininity." However, in a letter on Transgender Issues, the Alliance Defending Freedom noted that the department's document is not legally binding. It also noted that the Virginia Court stated in its ruling that the Department of Education lacks the authority to unilaterally redefine Title IX.
What Parents & School Districts Can Do
Fighting the federal government can be daunting for local school districts. Yet, it's a fight Sharp insists that local school districts can win. However, if school districts are unwilling to resist the demands of the federal government, Sharp urges parents to call the ADF for help. He said the ADF receives about 20 calls each month from parents upset about their school's handling of transgender issues, and the organization is eager to help.
"We realize this is an important battle," Sharp said. "This is one that is honestly going to shape the future of America. If you get a generation that grows up being told, 'You can't have separate facilities for guys and girls . . .,' What impact is that going to have on everything our country has long believed – that there are biological differences between men and women?"
Once properly informed, parents then need to show up at school board meetings and inform board members about the law, Sharp said. "They need to be equipped with these other court cases, and findings that federal courts have said you're not in violation of Title IX if you maintain these separate facilities. We've found that to be very effective."
According to the American Foundation for Suicide Prevention and the Williams Institute, four in 10 transgender individuals will try to kill themselves at some point in their life. Yet, as I noted in an article last year, studies also show that 70-80% of children with transgender feelings spontaneously lose those feelings as they mature. This certainly calls into question whether accommodating self-identified transgender students is truly a compassionate course of action or a permanently damaging one.
"We're doing a very dangerous experiment with kids and not really sure of the consequences," Sharp said. "We need to take a step back and make sure we're not doing more harm than good."
Julie Roys is a speaker, freelance journalist and blogger at www.julieroys.com. She also is the host of a national radio program on the Moody Radio Network called, Up For Debate. Julie and her husband live in the Chicago suburbs and have three children