Transgender Policy at Virginia School Opposed by Parents, Pastors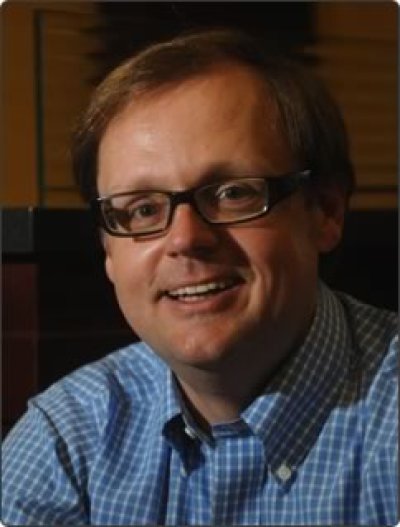 A plan to add "gender identity" to a Virginia school's nondiscrimination policy has enraged parents and preachers, but leaders of the nation's tenth largest school district say unless they make the change, the U.S. Department of Education could withdraw federal funding.
Critics warn the Fairfax County Public School policy would allow boys who identify as girls to use the locker rooms and bathrooms of their choice – as well as participate on athletic teams of their choosing.
Martin Baker, the pastor of Burke Community Church, warned, "the damage and destruction to our children, teens and impacted adults will be incalculable."
"Everything from locker rooms to bathrooms will be potentially open for people who simply feel that their inner sexuality does not match their outer, physical sexuality," he wrote in an email to the 3,000-member congregation.
"This is not just shocking, it is morally and spiritually abhorrent, and that is why I am convinced this is one cultural issue where we, as a church, must speak up and out with clarity, compassion and conviction," he added.
But the deputy superintendent of Fairfax County Public Schools said they have no choice but to provide specific protections for transgender students. A vote on the issue is expected Thursday night.
"The Office of Civil Rights of the U.S. Department of Education is requiring that school divisions revise their non-discrimination policies to include gender identity," Deputy Superintendent Steven Lockard wrote in a memorandum to school board members.
He also said the federal government was requiring the district to hire a consultant to advise them on how school divisions should handle individual cases of transgender students.
"If FCPS refuses to amend its policy, OCR has the right to recommend the termination of federal funding to FCPS," Lockard wrote.
That bombshell has infuriated parents and politicians – like school board member Elizabeth Schultz.
"While the underlying issue is somewhat sensational, it is the gravitas in overreach of the federal government and the implications thereof that is so very chilling," she told me. "It could have implications for every public school district in the nation. If they're going to come for us, they're going to come to them next."
Andrea Lafferty, the president of the Washington, D.C.-based Traditional Values Coalition, lives in Fairfax County. She's launched a campaign to fight the proposed change.
"This is a beating into submission of the American people and the taxpayers by the Obama Administration and those willfully going along with it," said Lafferty. "They are going to say if you don't comply, we're going to take away your lunch money – your federal funding."
In Fairfax County, that amounts to a lot of lunch money. The Washington Post reports the district receives $42 million from the federal government – about 1.7 percent of its budget.
"We are imperiling our federal education monies if we don't comply with the law," said Schultz, who opposes the policy change. "If they can do this, what can't they do? It's limitless."
A Department of Education spokesperson told me on background that it's conceivable, but unlikely, a district could lose its funding. They said the termination of funding would be a last resort. Nevertheless, the DOE tells me that school districts that receive federal funding must comply with the laws and regulations that the Office of Civil Rights enforces.
In 2014 the Title IX civil rights law was updated to address sex discrimination "based on gender identity or failure to conform to stereotypical notions of masculinity or femininity" and protect students "that do not conform to sex stereotypes."
And while bathrooms and locker rooms prove to be a concern – some parents also fear they will not be able to remove their children from classes led by transgender teachers.
"Children in lower grades are still developing who they are – it's very confusing," Lafferty said. "Parents should have a right to decide when and where and how to talk about it."
Parents are also taking issue with the district's stealth handling of the policy change.
"They tried to sneak it through," Lafferty told me. "They are trying to go around parents. It's a political agenda."
Schultz, too, was alarmed by the lack of parental notification. "There was no public hearing," she said. "There were zero opportunities for moms and dads."
There are several key areas of concern among opponents of the policy – specifically whether children will be allowed to use the restrooms and locker rooms of their choice.
But Lockard said those fears are unfounded, noting there is a "vetting process" that students must go through if they claim they are transgender. "That prevents the scenario of a biological male student walking into school on a Monday, claiming he's transgender and identifies as a female, and being allowed to use the girl's bathroom immediately," he wrote in the memorandum.
But Schultz said there are no regulations in place to govern the implementation of the policy. "We're talking about passing a policy before any of the regulations are written," she told me.
For example – how would the district handle a "gender-fluid" student – a young person who identifies as both male and female?
The Washington Post interviewed a teenager who identifies with both genders.
"The policy change could mean the freedom to feel comfortable walking around school in makeup, carrying a vintage Louis Vuitton purse and wearing a crop-top, his navel exposed," the newspaper reported.
What happens once the policy is approved is unclear – but there are some supporters – like high school chorus teacher Evan Ayars.
"The bottom line is inclusion, regardless of your identity," he told the Post. "I could have been fired just because I'm gay until 2014. That's utterly ridiculous to me."
Lafferty said parents around the nation should pay close attention to what happens in Fairfax County.
"This should be a concern to everybody," she said. "The Obama administration thinks they can do whatever they darn well please. The Constitution doesn't matter. The rights of parents don't matter. God Almighty doesn't matter to this administration."
Todd Starnes is the host of Fox News & Commentary – heard daily on 250+ radio stations. He's also the author of
Dispatches From Bitter America
. To check out all of his work you can visit his
website
 or follow him on Twitter
@toddstarnes
. In his spare time, Todd is active in his church, plays golf, follows SEC football, and eats barbecue. He lives in New York City.