Tropical Storm Hermine Tracker: Projected Path Latest Map (Video Updates, Photos)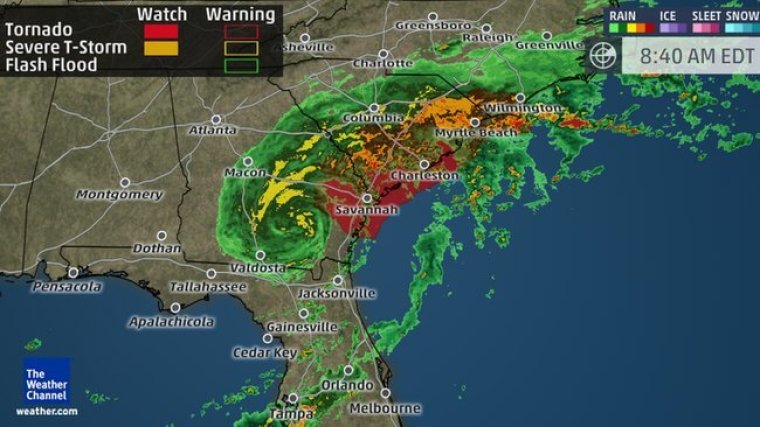 Hurricane Hermine made landfall in Florida's Gulf Coast in the early hours of Friday, bringing sustained winds of 80 mph and torrential rain along the coast, but has since been downgraded to a tropical storm.
The Weather Channel reported that heavy rain from Hermine will impact a swath from Florida to Georgia and the Carolinas, bringing tropical storm-force winds, isolated tornadoes, and storm surge.
Florida Gov. Rick Scott warned that the storm will bring downed trees and power outages, and urged people to stay indoors and make sure they have enough food, water and medicine for the next several days.
"This is a life-threatening situation," Scott said on Thursday as the storm approached, according to Fox News. "It's going to be a lot of risk. Right now, I want everybody to be safe."
The governor added that 6,000 National Guardsmen are ready to mobilize after the storm passes, and revealed that he has ordered state government offices to close in Tallahassee, which is home to tens of thousands of state employees.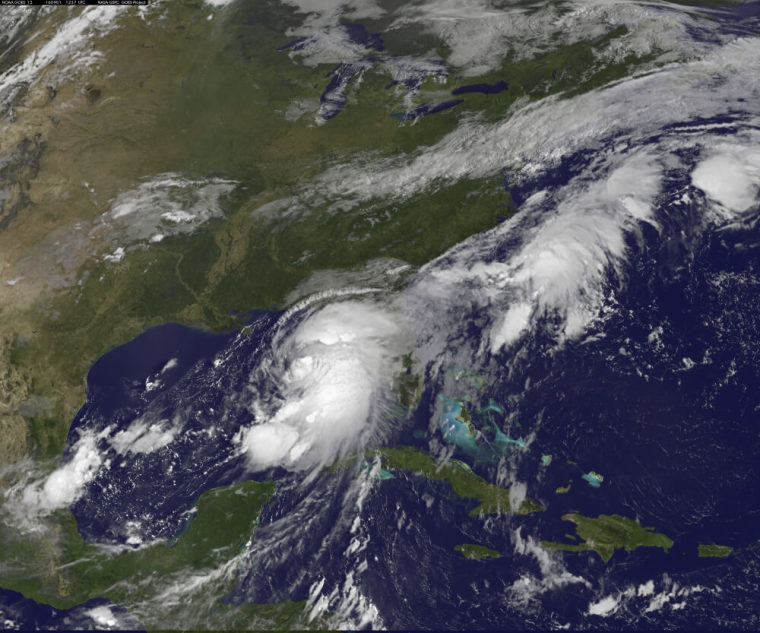 Hermine became the first hurricane to hit Florida in more than a decade, with Hurricane Wilma causing five deaths and nearly $23 billion in damage when it hit the southern parts of the state in October 2015.
Some residents asked for prayers as they watched large waves bash docks and boathouses.
"I've never seen it this high, it's pretty damn crazy," said Courtney Chason of Carrabelle in the Big Bend coastal area. "I hope it doesn't get any higher; we need lots of prayers."
The National Hurricane Center forecast path showed that the tropical storm will continue accelerating northeast, reaching Georgia and into the Carolinas, but will weaken by early Saturday.
"Late Saturday into Sunday, Hermine will move to a position off the mid-Atlantic coastline and will transition into a non-tropical low pressure system. That area of low pressure might strengthen and bring a variety of coastal impacts to the Northeast this weekend," the report added.
What is more, the Storm Prediction Center has issued a tornado watch until 4 p.m. EDT for coastal portions of Georgia, South Carolina and southeast North Carolina, as rainbands bring about a threat of tornadoes.
As for the impact, the combination of heavy rainfall and storm surge is projected to keep water levels higher than normal along Florida's coast, with police in Perry reporting severe damage along the Taylor County coastline.
Georgia and southern North Carolina will face coastal flooding concerns, while Hermine's deep fetch of tropical moisture along its eastern and southern flanks could bring bands of heavy rain over the Florida peninsula.
Reports from Skidaway Island, Georgia, said that a possible tornado damaged somewhere between 12-15 structures.
The Weather Channel's updates video shows some of the heavy rainfall and high winds that Hermine brought as it hit Florida early Friday morning:
Watch updates on Tropical Storm Hermine here.