Trump Admin Releases Undocumented Minor So She Can Have an Abortion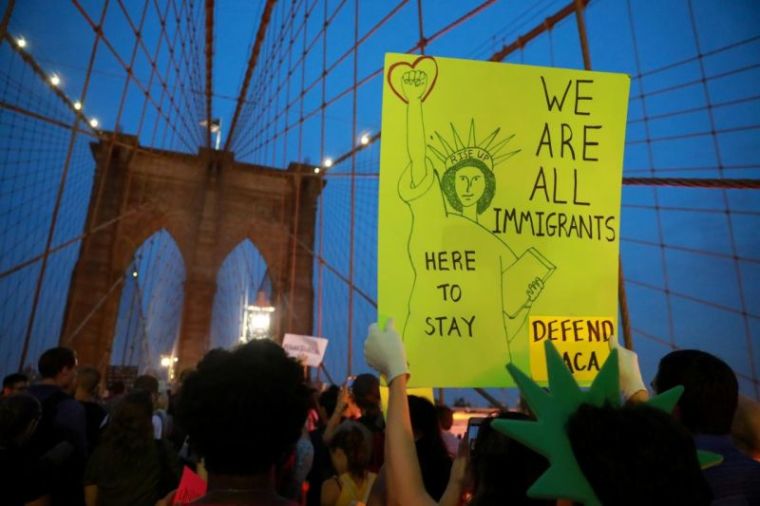 A 17-year-old undocumented immigrant was released by the Trump administration so that she can abort her 17-week-old baby.
The minor, known as Jane Moe in court documents and represented by the American Civil Liberties Union, was the fourth under-aged illegal immigrant to sue the administration so she could have an abortion.
"The Trump administration released a pregnant, undocumented teenager from federal custody on Sunday, after she filed paperwork accusing the Office of Refugee Resettlement of obstructing her from getting an abortion," reported Newsweek on Monday.
"After Moe filed paperwork accusing the ORR of restricting access to an abortion on Thursday, the Trump administration responded a day later with plans to release her by January 26. But instead, she was freed on Sunday, nearly two weeks early ..."
The administration didn't respond to Newsweek's request for comment. 
Brigitte Amiri, a senior staff attorney at the ACLU Reproductive Freedom Project, said in a statement that she and her organization were still troubled by the process for which it took to get Moe her abortion.
"While we are relieved that Jane Moe is reunited with her sponsor, the government blocked her from her abortion for more than two weeks, before deliberately moving her out of their custody only when we filed to take them to court," stated Amiri, as quoted by Vice News.
"We continue to pursue all avenues to ensure that no other young woman like her is forced to continue a pregnancy against her will for purely political reasons."
Last October, the Trump administration reversed a policy from the Obama administration allowing for pregnant illegal immigrant minors to obtain abortions.
The Administration for Children and Families, which oversees the Office of Refugee Resettlement, explained that there was "no constitutional right for a pregnant minor to illegally cross the U.S. border and get an elective abortion while in federal custody."
"Federal law is very clear on giving the director of the Office of Refugee Resettlement the legal responsibility to decide what is in the best interests of a minor in the unaccompanied alien children program and, in this case, her unborn baby," stated the ACF in December, as quoted by Politico.
"The Office of Refugee Resettlement is providing excellent care to this young woman and her unborn child and fulfilling our duty to the American people ... We cannot cede our responsibility to care for minors and their babies by releasing them to ideological advocacy groups."