Trump to Be Liberty University's Graduation Commencement Speaker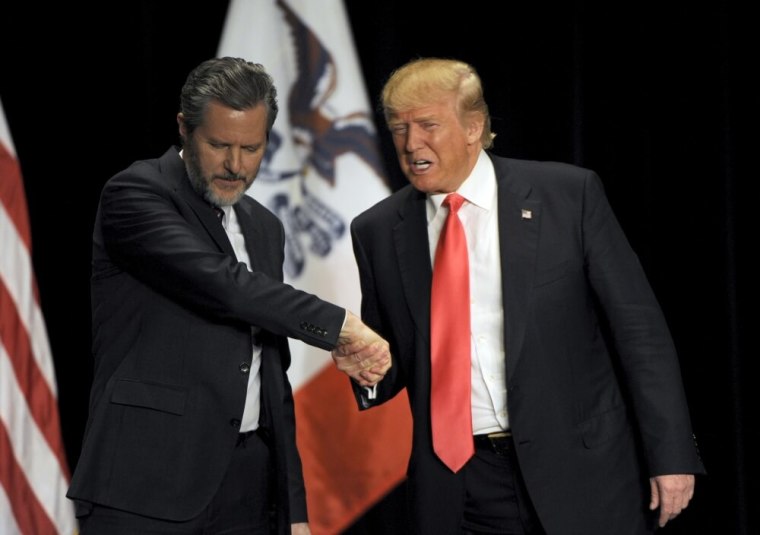 President Donald Trump will be the commencement speaker for the May graduation ceremony at the prominent Virginia evangelical Christian school Liberty University.
The Christian Broadcasting Network broke the news Wednesday morning that President Trump will return to Liberty, having spoken there last year during the Republican primary season.
"I look forward to speaking to this amazing group of students on such a momentous occasion," said Trump to CBN News.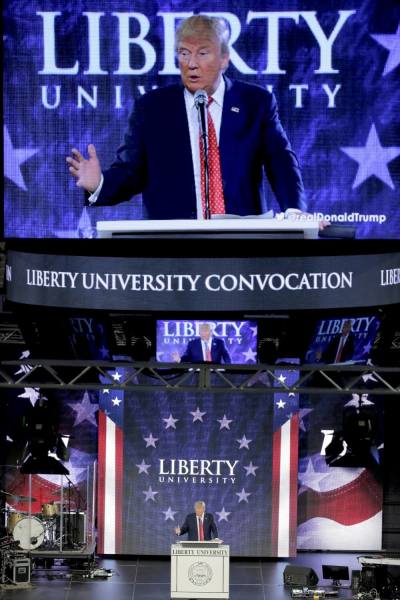 "Our children truly are the future and I look forward to celebrating the success of this graduating class as well as sharing lessons as they embark on their next chapter full of hope, faith, optimism, and a passion for life."
Trump spoke at the Lynchburg, Virginia-based University in January 2016 as a speaker at one of their regular convocation events for students.
According to many sources including National Public Radio, Trump's performance was awkward and included mislabeling the book Second Corinthians as "Two Corinthians."
"He mispronounced a book of the Bible. He cursed — twice. And on Martin Luther King Day, the GOP presidential candidate said he was honoring the slain civil-rights leader by dedicating to him the record crowds he says he drew for the school's opening convocation. (Students are required to attend.)," noted NPR.
"Students in the room snickered and laughed, and advisers to two of Trump's top rivals, Texas Sen. Ted Cruz and Florida Sen. Marco Rubio, were quick to point out the gaffe on Twitter."
Nevertheless, Liberty President Jerry Falwell Jr. endorsed Trump, garnering much negative feedback from students and alumni of the evangelical institution.
"I chose to personally support Donald Trump for president early on and referred to him as America's blue-collar billionaire at the Republican National Convention because of his love for ordinary Americans and his kindness, generosity and bold leadership qualities," wrote Falwell in a column published last August.
"We are at a crossroads where our first priority must be saving our nation. We need a leader with qualities that resemble those of Winston Churchill, and I believe that leader is Donald Trump. As Churchill did, Trump possesses the resolve to put his country first and to never give up in a world that is increasingly hostile to our values."
Others, including Peter Wehner of the conservative Ethics and Public Policy Center, argued that Falwell was "under the dark spell of Donald Trump."
"Falwell has fallen under the dark spell of Donald Trump. That is not a crime, but it is having a corrosive effect on his intellectual and moral judgment. He is saying witless and defamatory things," wrote Wehner in a column for the National Review published last August.
"In his private life, Falwell may be a devout man, but in his role as Donald Trump's flatterer, defender, and attack dog, he has pushed Christ to the rear. His politics are damaging his public Christian witness."