Trump Revokes Obama Executive Order Awarding Contracts to Companies With LGBT Policies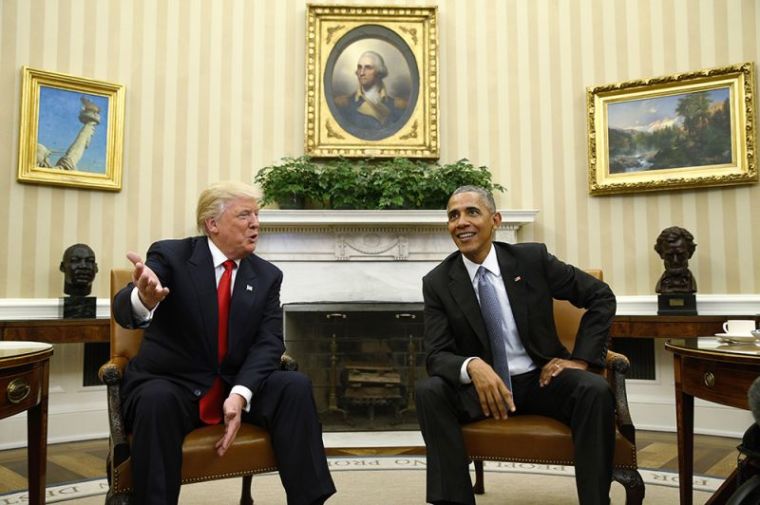 President Donald Trump has revoked an Obama-era executive order that banned federal contracts from being awarded to companies and nonprofit organizations that do not have sexual orientation and gender identity anti-discrimination policies.
Early in his term as president, Trump renewed an executive order signed by former President Barack Obama in 2014 which conservative critics claimed discriminated against contractors whose leadership may morally object to homosexuality or transgenderism.
However, in an apparent turnaround, Trump signed an executive order on Monday officially revoking the 2014 order, known as Executive Order 13673, Executive Order 13738, which was signed on August 23, 2016, and section 3 of Executive Order 13683, which was signed on December 11, 2014.
"All executive departments and agencies shall, as appropriate and to the extent consistent with law, consider promptly rescinding any orders, rules, regulations, guidance, guidelines, or policies implementing or enforcing the revoked Executive Orders and revoked provision listed in section 1 of this order," read the Trump Executive Order from Monday.
"This order is not intended to, and does not, create any right or benefit, substantive or procedural, enforceable at law or in equity by any party against the United States, its departments, agencies, or entities, its officers, employees, or agents, or any other person."
Abraham Hamilton III, public policy analyst for the American Family Association, said in a statement emailed to The Christian Post that he and his organization were "encouraged by President Trump's rescission of former President Obama's 2014 federal contracting executive order."
"It is a heartening demonstration of the president's commitment to fulfill his campaign promise to protect religious liberty," stated Hamilton.
"American citizens should not be forced to abandon their faith in order to contract with the federal government. We hope this is an early indication that religious freedom protection will be a defining feature of President Trump's legacy."
Travis Weber, an attorney with the Family Research Council, said in a statement given to CP that the bigger issue with the revoking of the executive orders was more about the cutting down red tape for businesses than LGBT issues.
"President Trump has repeatedly promised to cut regulations by 75 percent so that contractors and businesses spend more time working and less time filling out bureaucratic paperwork. This will help keep jobs in America and bring others back to the country," said Weber.
"Yet now that the president is fulfilling his promise, LGBT groups have somehow found a way to make this paperwork reduction all about them."
While social conservatives expressed approval at the revocation, LGBT groups and their allies have expressed concern that this will open up the door for increased discrimination.
Kate Kendell, executive director of the National Center for Lesbian Rights, said in a statement published by the far-left website Think Progress that the Trump order was a "quiet take-down ... of federal safeguards against employment discrimination for millions of LGBT."
"[The revocation] is yet another example of why our elected officials, advocates, and our community must remain vigilant and continue working together to stop this administration's regressive and harmful policies," added Kendell.