Trump's Top 4 Picks for Supreme Court: Here's What You Need to Know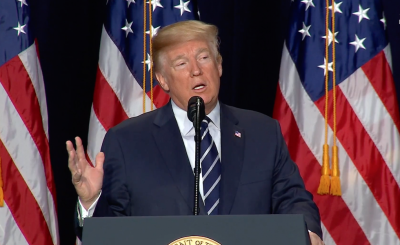 President Donald Trump interviewed on Monday four potential nominees to replace retiring United States Supreme Court Justice Anthony Kennedy.
In June, Justice Kennedy announced his intention to retire officially at the end of July, giving President Trump his second Supreme Court vacancy to fill.
Although the White House did not disclose who the four judges were, according to a report by the New York Times, they were believed to be Amy Coney Barrett of the Seventh Circuit; Brett M. Kavanaugh of the District of Columbia Circuit; and Raymond M. Kethledge and Amul R. Thapar of the Sixth Circuit.
Trump is scheduled to announce his nominee for the high court next Monday. Here is some background on the four judges who might become the nominee for the empty Supreme Court seat.