Trump White House Hints at 'Heavy' March for Life Participation. Who Will Be There?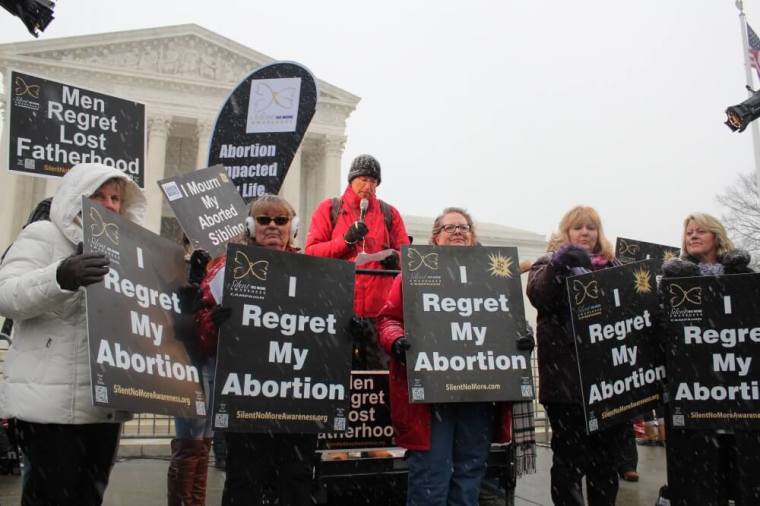 The White House under President Donald Trump has vowed to have a "heavy administration presence" at the upcoming March for Life event in Washington, D.C., leading many to speculate as to who will be there.
White House Press Secretary Sean Spicer explained to reporters on Monday that the Trump administration will be in support of the annual major pro-life event.
"Obviously we're going to have heavy administration presence there," stated Spicer, noting that "it's no secret that the President has campaigned as a pro-life President."
Spicer went on to tout the pro-life positions of Trump, who has already signed an executive order reviving the "Mexico City Policy," which prohibits federal funding of overseas groups that promote abortion.
"It's no secret that this administration and this president are going to do what they can to fight for life," continued Spicer, as reported by Life Site News.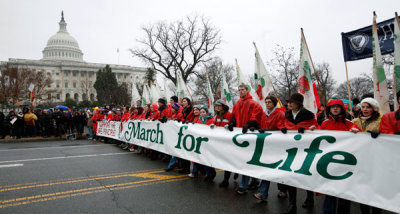 "It's something that is very important to him, as evidenced by the Mexico City Policy reinstatement he issued yesterday."
White House special counselor and former Trump campaign manager Kellyanne Conway is already a confirmed speaker for the March for Life, joining among others NFL player Benjamin Watson, Cardinal Timothy Dolan, and best-selling author Eric Metaxas.
Vice President Mike Pence is rumored to be another special guest speaker for the pre-March rally. For his part Pence has spoken at the March in past years.
In 2011, while still a member of Congress, Pence told those present for the annual pro-life gathering that "a nation that will not stand for life will not stand for long."
"The American people will make this right. We will restore the sanctity of life to the center of American law," stated Pence in 2011.
"Because every American knows in their heart, this is the greatest nation on earth because we acknowledge the God-given right to liberty, the pursuit of happiness and the unalienable right to life."
According to a story from the Washington Examiner on Monday, Pence has not yet "indicated if he will attend or call in a statement."
Taking place in the District of Columbia on Friday, the 44th annual March for Life has the theme of "Power of One," which among other things stresses the value of pregnancy resource centers, or PRCs.
"Every PRC embodies the 'power of one,' our 2017 March for Life theme. Each one of these centers impacts and saves lives. For example, Hope Resource Center in Knoxville, Tennessee," stated the March for Life's website.
"Like every PRC, Hope Resource Center is supported by individuals, churches, and volunteers. Every person can make a difference in their life-saving efforts. As Hope Executive Director shares, 'we are the life celebrators.'"