Trump Would Bring Uncertainty; What Would Clinton Bring?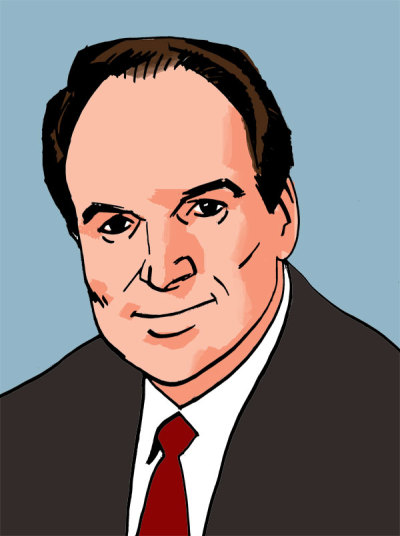 Will America continue down the road of Barack Obama's fundamental transformation of the nation, or will she be pulled back from the precipice to which this route has historically led?
Would the election of Donald Trump be the act of rescue and new direction that will save the United States, or will he lead the country into a new authoritarianism under a populist guise? (We have seen this before, too, with its disastrous outcomes.)
These are the questions that will come into glaring focus for America's voters as the big parties gather this month — the Republicans, July 18-21, in Cleveland; the Democrats, July 25-28, Philadelphia.
Several prior presidential elections have been tagged the most important in American history. The vote on November 8 may be exactly that.
If the left-progressivist philosophy is empowered for another four years, and possibly beyond, America will have suffered a mutation so profound it will bear no resemblance to what she once was.
As the ancient Hebrews badgered Samuel to give them a human king so they could be like all the other nations, so the United States will have become like many other countries across history, and will no longer be exceptional in her founding worldview, freedoms, prosperity, and security.
That is the meaning of Hillary Clinton. It is also why Barack Obama has joined her in actively campaigning. He knows Hillary will simply continue his declared fundamental "transformation" of America — which we are seeing with ever more clarity in his unrestrained second term.
Donald Trump is the nation's other option. Appropriately he is viewed by many as a wild card. "Wild" could characterize his policies and the style of his administration. Will he displace left-progressivism with hubristic populism or will he implement principle-based policy? Can his new supporters among the evangelicals and constitutional conservatives be able to educate him on those principles before he takes office?
We don't know.
Frankly, if Trump is elected, any hope for the return of God-centered constitutional principle may rest on the person Trump chooses for his running mate, and those he appoints to senior positions in his government. A Chris Christie would, in this context, be disastrous because then the nation would get Trump-squared. Newt Gingrich might be best qualified to provide the constitutional push-back, but carries much baggage. Senator Jeff Sessions may have faded as a vice-presidential choice, but he would give strong constitutional moorings to a Trump presidency. Senator Joni Ernst would bring eloquence and an admirable military record to the Trump ticket, but some conservatives have detected a tilt away from conservative principle in some of her votes.
The primary task of presidential restraint is the Congress. If the Hillary-led march to Obama's "transformation" is to be halted there must be a constitutionally conservative and principled Congress. But under a Trump presidency there would also have to be a Legislative Branch with the insight and courage to block the unconstitutional utilitarianism he may demand to "make America great again."
It comes to this: We may be uncertain about Trump, but we know what we will have under Hillary Clinton.
And that brings us back to Obama's dream of "transformation." The Greek term appearing in the New Testament and elsewhere is brought into English as "metamorphosis." Literally, it refers to a change of essential form. So a caterpillar enters a cocoon and emerges later as a butterfly. Left-progressivism under the Obama-Hillary philosophy would change not merely outward characteristics of the United States, but the core on which the form hangs.
Not every revolution leads to transformation, but every transformation begins with revolution. A revolution does not become transformative until it is embraced by a majority, and then it becomes a movement. The American Revolution, for example, began as a weak, minority-led resistance to certain policies of the British government. It took a while, but ultimately it became a movement that transformed the former British Colonies into the United States.
The left-progressive revolution began intensely in the 1960s, launched its "long march" through establishment institutions in the 1970s, and crowned its king on January 20, 2009. Now it hopes to elevate its queen to the throne. America has been in the "cocoon" of the Obama presidency for eight years. What is emerging is not a beautiful butterfly, but a ravenous pterodactyl.
If Hillary Clinton is elected president, and is able to hold the office for four years, the United States will have been under the authoritarian regimes of left-progressivism for a dozen years. The revolution that has become a movement in our times will take generations to reverse — if ever.
That's what is at stake in the upcoming election. It is also why voters must not be distracted by the inevitable demonstrations and protests, but pay careful attention to the speeches in the party conventions this month, and the platforms that emerge.
Wallace Henley, a former Birmingham News staff writer, was an aide in the Nixon White House, and congressional chief of staff. He is a teaching pastor at Second Baptist Church, Houston, Texas. He is a regular contributor to The Christian Post.