Trump's Defense Secretary Pick Gen. 'Mad Dog' Mattis Has a Way With Words: Here Are 5 Incredible Quotes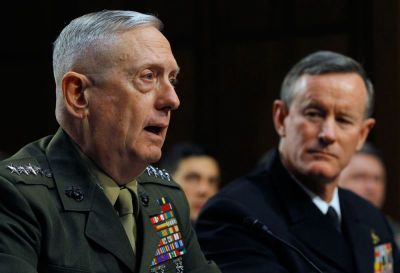 2. "Keep faith in your comrades on your left and right and Marine Air overhead. Fight with a happy heart and strong spirit. For the mission's sake, our country's sake, and the sake of the men who carried the Division's colors in the past battles-who fought for life and never lost their nerve-carry out your mission and keep your honor clean. Demonstrate to the world there is 'No Better Friend, No Worse Enemy' than a U.S. Marine."
Mattis wrote this in March 2003, as commander of the 1st Marine Division, in a message "to all hands."