Turkey Won't Grant 'Unlawful Requests' to Release Pastor Andrew Brunson, Erdogan says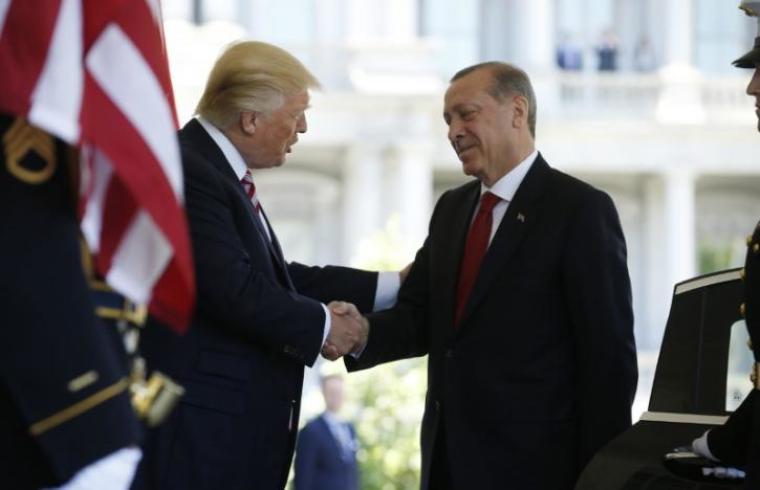 Turkey President Recep Tayyip Erdogan said Wednesday that the Turkish government will not accept requests to release detained American pastor Andrew Brunson.
Citing the pro-government Turkish newspaper Hurriyet, Reuters reports that Erdogan told reporters that the Turkish government would not fulfill "unlawful requests" pertaining to Brunson, who has been detained since October 2016 and charged with what the U.S. government says are baseless terrorism crimes.
Erdogan's remark comes as President Donald Trump and his administration have been steadfast in their pressuring of the Turkish government to release the 50-year-old pastor from North Carolina, who has served as a church leader in Izmir for the past two decades.
"It's not nice for them to demand 'you will send him, hand him over to us,'" Erdogan said, according to Bloomberg. "Such threats won't produce results."
Erdogan's spokesperson, Ibrahim Kalin, told Reuters last week that the U.S. should respect Turkey's judicial independence.
"There is rule of law in Turkey and the Andrew Brunson case is a legal issue," Kalin was quoted as saying. "There is an ongoing legal process related to this individual."
Yet, that legal process has been questioned by U.S. officials and human rights advocates.
Brunson was not only held for 17 months before being charged with affiliation with Kurdish militants and an Islamic group blamed for the 2016 coup attempt, but he also faced a court process that critics say has lacked due process.
Advocates for Brunson say that the prosecution's case has consisted of secret witnesses lacking firsthand accounts. So far, Brunson has faced three hearings. Days after the third hearing in July, Brunson was removed from prison and ordered to home confinement.
Although Erdogan and his spokesperson claim to have an independent judiciary, it should be noted that thousands of Turkish judges have been dismissed from their positions in the aftermath of the July 2016 coup attempt against the Erdogan government.
As Turkey has repeatedly refused U.S. requests to release Brunson, the U.S. government has taken steps to punish Turkey for its detention of Brunson and other Americans.
Not only has the U.S. government placed sanctions on two top Turkish government officials, Trump has also doubled the steel and aluminium tariffs against the NATO ally. The actions by the U.S. have helped further exacerbate the decline of the the Turkish lira.
Instead of releasing Brunson, Erdogan has claimed to his nationalist base that the U.S. is waging an "economic war" against Turkey.
Trump told Bloomberg News last week that he is "disappointed" in Erdogan's response to the situation.
"I got somebody back for him," Trump said. "I'm very disappointed in him, but we'll see how it all works out."
In an earlier Oval Office interview with Reuters, Trump explained that he thought he had a deal with Erdogan to release Brunson by helping to persuade Israel to free a detained Turkish citizen believed to be a smuggler for Hamas.
"I think it's very sad what Turkey is doing," Trump said. "I think they're making a terrible mistake. There will be no concessions."
In August, the White House reportedly rejected an offer from Ankara to release Brunson in exchange for the forgiveness of billions of dollars of fines against one of Turkey's largest state lenders.
In related news, Hurriyet reported Thursday that the prosecutor who indicted Brunson has been reassigned from the anti-terror bureau to the bureau of cybercrimes. He was reassigned along with five other prosecutors by a chief prosecutor's office.
"He was the prosecutor who had prepared the Brunson indictment. He was not the prosecutor of the case itself. This is a routine procedure. Such actions can be taken out of necessity," Justice Minister Abdulhamit Gül told Hurriyet. "The decision was taken by the İzmir Chief Prosecutor's Office. Justice is served through the system, not persons."
Turkey has also imprisoned NASA scientist Serkan Golge, who was sentenced to 7.5 years in prison on terrorism charges earlier this year. The U.S. has also criticized the verdict against Golge.
If convicted, Brunson could face up to 35 years in prison.