What Will Turkish President Erdogan's New Powers Mean for Christians?
Christians Tell Stories of Disappearing Believers; Wary of Turkish President Erdogan's New Powers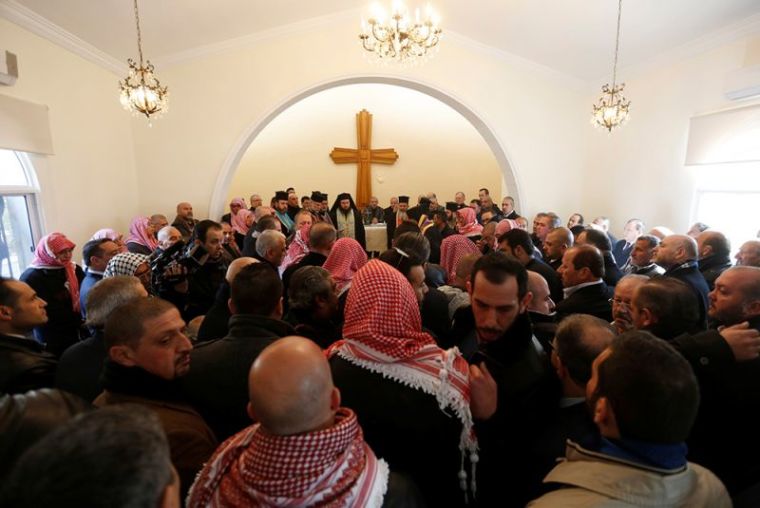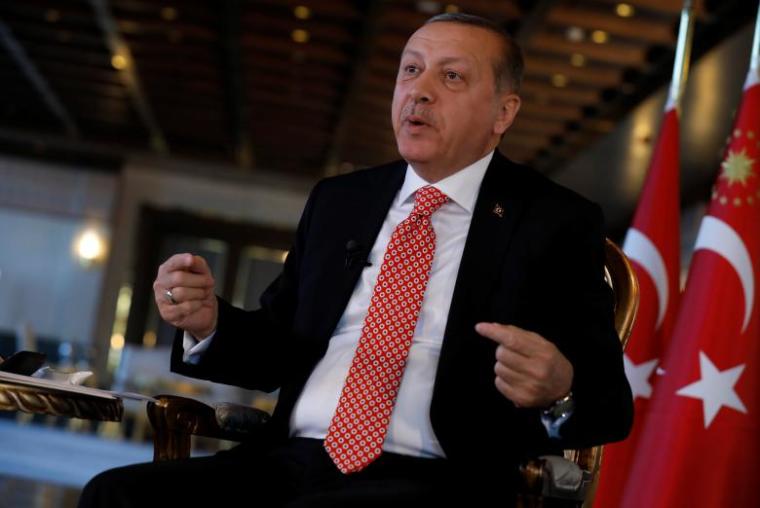 View Photos
Turkish President Recep Tayyip Erdogan's major referendum victory last month, which gave him sweeping new powers, has prompted concerns about what the future will hold for persecuted Christians and other minorities there.
Burak Bekdil, an Ankara-based columnist who has has been writing on the developments in Turkey for the Gatestone Institute, an international policy council and think tank, told The Christian Post in an interview on Thursday that Erdogan has capitalized on a "Crescent vs. Crusaders theme" that made him popular among the country's conservative and nationalist masses.
"This collective hysteria fuels xenophobia that is already a powerful phenomenon in Turkey. Non-Muslims, often targets by nationalist/Islamist groups, will now have reason to worry more," Bekdil told CP.
He suggested that life will be more difficult for anyone in Turkey who dissents against the president, Muslims and non-Muslims alike.
"Non-Muslims by definition fall into the 'hate category' in a society that is drifting farther and farther away from Europe's democratic culture," Bekdil said.
"The real danger for the minorities is, perhaps, not directly radical Islam in Turkey but rather various means of state-sponsored discrimination and a dominant thinking in favor of majoritarian politics."
Erdogan, who will now be head of the ruling party, the state and government all at the same time, saw 51.4 percent of Turkish people who voted on April 16 back the constitutional changes.
In an interview with CNN last week he denied that he was moving the country toward a dictatorship, however.
"The system represents a change, a transformation in the democratic history of Turkey," Erdogan argued.
"I am a mortal really, I could die at any time," he added.
More than 47,000 people in total, along with nearly 200 journalists, have been arrested since the Turkish government began its crackdown on people suspected of being involved in a major failed coup last year.
Erdogan has claimed that the public supports him, however, and that the referendum results reflect a free and fair voting process.
"Here we have a ballot box ... the democracy gets its power from the people. It's what we call national will," he told CNN.
A Christian man who grew up in Turkey and came to faith in Christ after he arrived in the United States in the 1990s told CP in a separate interview that the Turkish people have "lost their freedom."
"It's going to take them a little bit of time to recognize what they did. I think a lot of pressure came form President Erdogan," the Christian, who for security purposes chose to be identified by the name "Holiday," told CP.
Holiday said he came to America in his 20s, but at first had trouble securing his U.S. citizenship because authorities didn't believe there was persecution of Christians going on in Turkey in the 1990s.
Watchdog groups, such as Open Doors USA, have warned that persecution is on the rise in Turkey, however, and ranked the country at No. 37 on its World Watch List of nations where believers are most severely targeted for their faith.
Holiday reflected that although he did not experience persecution himself, as he became a Christian after he arrived in the U.S., he has spoken to "a lot of people" who've been persecuted.
Holiday shared one story where he and his wife spoke with a new believer in Jesus in the U.S., who told them about his fears about what his decision to change his faith would mean back home in Turkey.
Years later, that young man returned to Turkey, "and nobody has seen him since."
"Nobody has heard from him. I've called, but I've heard nothing, nobody knows" what happened to him, Holiday said.
He reflected that although some Muslims in Turkey are not necessarily heavily observant, a great deal of trouble arises when they find out someone has abandoned the Islamic faith.
"They will track you down, and make sure the whole town knows you are not part of the society anymore," Holiday said.
He suggested that the disappearance of Christians is not uncommon, and said that he has been "having a hard time" contacting and getting in touch with a number of believers there, especially after the failed coup, which led to the crackdown.
Holiday insisted that Turkey is "not going in the right direction," and compared Erdogan's new powers to the circumstances that led to the rise of a number of dictators in the Middle East, such as Saddam Hussein, Muammar Gaddafi, and now Syria's Bashar al-Assad.
"What do those people have in common? There are no laws; they are the law — whatever they say, goes," he positioned.
Others, such as Aykan Erdemir, a Muslim Turk who served in the Turkish Parliament from 2011 to 2015 and is now a senior fellow at the Foundation for Defense of Democracies in Washington, D.C., have also warned that Erdogan's new powers could be "terrible news" for Christians.
"We will see a further erosion of checks and balances, rule of law, due process. It's terrible news for the academics and journalists and civil servants and faith leaders who are already in prison or who have been purged," Erdemir predicted, speaking last week with Beltway Buzz.
Fr. Alexander Lucie-Smith, a Roman Catholic priest, doctor of moral theology and consulting editor of The Catholic Herald, added: "Erdogan has a track record of stirring up xenophobic hatreds, and Christians and foreigners are seen as interchangeable in many Turkish minds. Christians in Turkey, particularly converts, are in for a hard time in the new authoritarian Turkey."
As for whether Erdogan's consolidation of power will at least serve to protect Christians from radical attacks, such as from the Islamic State terror group, Holiday told CP that he "does not know" that it will — and that Christians remain facing an uncertain future in the new political reality.