Turkish President Keeps Jailed U.S. Pastor Hostage: 'If You Don't Help Us … You Will Not Be Able To Get' Him Back
Turkey's president has been accused of keeping American pastor Andrew Brunson in jail deliberately in order to extract political concessions from the United States.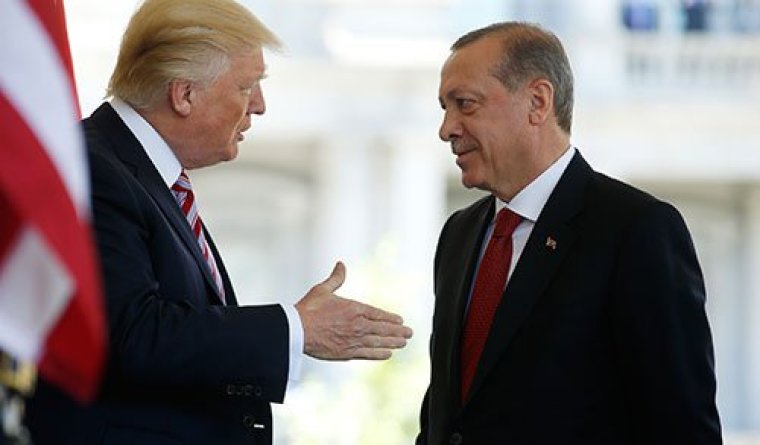 Brunson has been languishing in a Turkish prison with no formal charge made against him since October 2016.
Addressing a parliamentary assembly on May 30, Turkish President Recep Tayyip Erdogan warned that Turkey could strike back at countries that refuse to heed Ankara's demands to extradite political foes who have found refuge in their land.
"I am calling out to the whole world. I am saying that if you don't help us ... know that if your [citizens] fall into our hands someday, you will not be able to get them back," Erdogan said, as quoted by the World Watch Monitor.
For months, Ankara has been demanding that Washington extradite Fethullah Gülen, the Turkish Muslim cleric accused of plotting the foiled July 2016 coup attempt to overthrow the Erdogan government. Gülen, an elderly Islamic leader, has been living in Pennsylvania for the past 20 years.
Erdogan met U.S. President Donald Trump in Washington in May. However, no breakthrough was reported as to the cases of both Brunson and Gülen.
Washington says it has yet to receive "clear evidence" against Gülen that satisfies US judicial processes.
"The U.S. ... remained unmoved on Gülen," Istanbul Policy Center's researching editor Megan Giscion noted in an opinion piece in Hurriyet Daily News on May 27. "Much to the distaste of the U.S., Turkey still is yet to develop allegations against Brunson."
Brunson was arrested last October in the Turkish coastal city of Izmir, apparently because of his missionary work allegedly in support of two enemies of the Turkish government: Gülen and militants of the outlawed Kurdistan Workers Party (PKK), which is fighting for Kurdish self-rule inside Turkey.
Turkish authorities claim that Brunson poses a "national security risk" but have not made any formal charge against him. His entire legal case file remains sealed for eight months now.
According to Ayhan Erdemir, a former Turkish opposition parliamentarian who is now a senior fellow at the Foundation for Defense of Democracies, "the Turkish government has no intentions of providing Pastor Brunson a fair trial."
This is because "Ankara sees Brunson as a hostage that they can use as leverage in their relations with the United States," Erdemir told Al-Monitor.