Two Christian Colleges Allow Hiring of Gay Married Professors; Goshen Board Sought Guidance in Prayer Before Final Decision
'Primary Change Is Addition of Sexual Orientation, Gender Identity to Non-Discrimination Policy,' Says Goshen College Director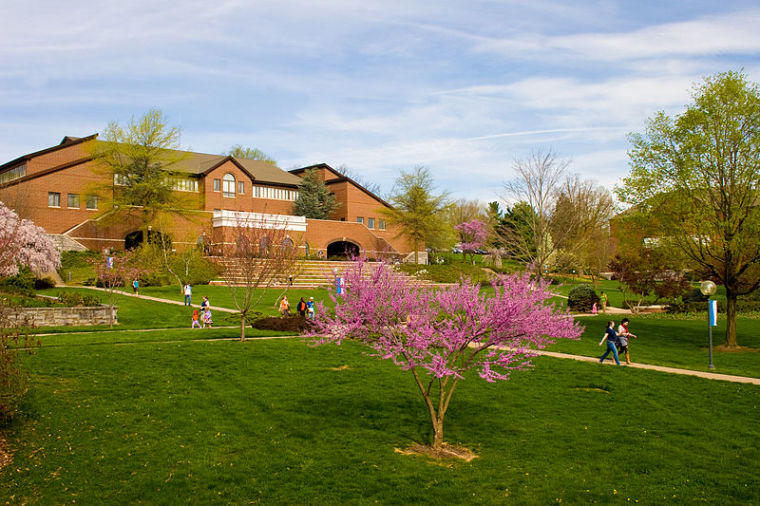 Two universities that belong to the Council of Christian Colleges and Universities, an organization dedicated to delivering Christ-centered education at all of its schools, will now allow the hiring of professors who are married to a partner of the same sex.
Goshen College in Indiana and Eastern Mennonite University in Virginia announced on Monday that they will now hire faculty who are in same-sex marriages.
"We have spent several years reviewing our hiring practices," said Goshen College's Director of Communications Jodi Beyeler to The Christian Post on Monday.
"There's been prayer. We've listened to a variety of voices from our constituencies and stake holders. There have been legal changes. And our board, this past weekend, made the decision to change our non-discrimination policy in light of all that. The primary change would be the addition of sexual orientation and gender identity to our non-discrimination policy," said Beyeler.
She also said June's U.S. Supreme Court decision legalizing gay marriage in all 50 states "was not the impetus" for the school's change.
Eastern Mennonite University's Director of Marketing and Communications Andrea Wenger also explained the role the Supreme Court decision played with the school's decision to hire professors in same-sex marriages.
"Of course as our board deliberated they were aware of [the Supreme Court decision]. It was not a driving factor," said Wenger to CP. "They couldn't pretend they didn't know about it. The conversation was focused on what's best for our institution at this time. And they also were very aware and respectful of the Mennonite Church USA process and discernment around this issue."
Wenger further explained that Eastern Mennonite University has had "extensive processing" around the issue for some time.
Both schools have strong relations with the Mennonite Church USA. The organization recently rejected a proposal to authorize same-sex marriages, but has adopted the "forbearance resolution," which focuses on tolerance of opposing views in the community.
The schools issued the same statement regarding the Mennonite Church USA's decision and whether it had any impact on the recent changes to their discrimination policies.
"Out of respect for the denomination, EMU wanted to provide time for the next steps in the church's discernment process before making this decision," said both schools in their statements. "Actions taken by delegates at the convention were considered in the board's deliberations."
A professor of biblical studies at Eastern Mennonite, Nancy Heisey took part in the discussions to change the school's policies on discrimination. She told Inside Higher Ed that the process was slow, but consistent with "Mennonite understanding of discernment of the community."
She added that the university will hold to a biblical worldview when it comes to human sexuality and marriage, but will hire people in straight or same-sex marriages. However, the university has changed its discrimination policy in order to maintain the principle of equity, according to Heisey.
"It's an important principle. It's particularly important in an institution of higher learning," said Heisey. "We have a strong commitment to Christian principles, including that justice is central to the scripture's teaching."
Goshen College President James E. Brenneman said the school recognizes the "diversity of interpretation of Scripture" on the issue of same-sex marriage. He issued this statement regarding the school's change of policy.
"We seek forbearance and grace amidst our differences," said Brenneman. "We deeply affirm the goodness of marriage, singleness, celibacy, sexual intimacy within marriage, and a life of faithfulness before God for all people."
"As a liberal arts college, we strive for an educational environment that encourages critical thinking, loving and respectful dialogue, and continual pursuit of living into our Christ-centered core values. We affirm the equal value and worth of each unique member of our community as a beloved child of God, and we seek to be a hospitable community for all — including those who disagree with this decision — as Christ modeled to us," added Brenneman.