Why Julie Rodgers Is Right – and Tragically Wrong on Same-Sex Relationships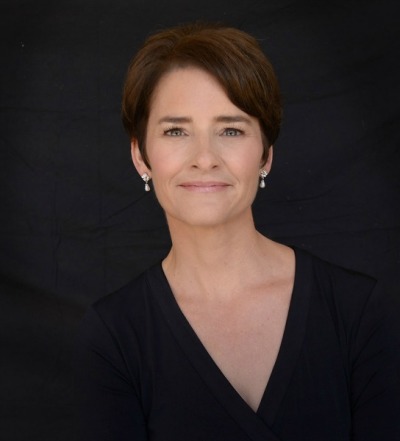 Julie Rodgers, a counselor in the Chaplain's Office at Wheaton College, announced Monday that she supports same-sex relationships and resigned her position at the college. Rodgers, who identified as a gay, celibate Christian, said she no longer sees celibacy as a viable option for most self-identified gays.
In a blog post, Rodgers wrote, "When young people have angsted at me about the gay debate, I've just told them to follow Jesus—to seek to honor Him with their sexuality and love others well." For some, this means embracing celibacy, Rodgers said; but for most, it means pursuing marriage to someone of the same sex. "We're made for long-term, committed relationships that bind us to one another and cost us something . . . Some might find that in friendship, which is wonderful. But most will find it in a spouse because that's the context we have for making such serious commitments and staying true to them once life happens."
I affirm an orthodox Christian sexual ethic and wrote an article for WORLD expressing concerns when Wheaton hired Rodgers. So, one might expect me to disagree with her. Actually, I think Rodgers is right – just not in the way she thinks.
I agree that God made us for intimacy. I have been married for 29 years and I can't imagine life without my husband or my family. Being married and raising three children has been one of the greatest joys of my life. I trust that if I ever lost my husband, God would give me the grace to accept life alone. But, I can't fathom telling every twenty-something with same-sex attraction that the best they can expect is a future with no hope of marriage and family. Sure, some may have the gift of celibacy and may joyfully embrace that path. But, the vast majority don't and won't.
Yet, that's the hopeless future Rodgers and other gay, celibate Christians have been communicating. Honestly, I am not surprised she has now rejected it. I am surprised, though, that Wheaton College ever embraced this message – and that this hopeless gay, celibate message has gained so much traction in the church.
What Begins in Defeat Ends in Defeat
About three months ago, I attended the Q Conference in Boston, an annual gathering of some of the most influential Christian leaders in the country. There, Christians with different perspectives, including Julie Rodgers, debated the "gay dilemma." The church used to hold out hope of sexual transformation to people with same-sex attraction. They refused to label them "gay" and encouraged them to pursue personal healing. But at Q, it was clear, most Christian leaders had rejected transformation and were instead promoting gay celibacy.
The backdrop for the conference was the shuttering of the ex-gay ministry, Exodus International. In fact, at one point, Q founder Gabe Lyons referenced Exodus President Alan Chambers, who famously stated: "99.9% of people I met through Exodus' ministries had not experienced a change in orientation." Rodgers was a portion of that alleged 99.9%. For 10 years, she had reportedly tried to change, but couldn't. So she gave up hope. And, it was clear at the conference, most everyone else had too.
One person, author Deb Hirsch, mentioned in passing that she had once lived as a lesbian and now was in a heterosexual marriage. But, not once was this kind of transformation offered as a viable option for those struggling with same-sex attraction. Sexual orientation was tacitly accepted as immutable. And, those who wished to maintain an orthodox Christian sexual ethic were simply encouraged to embrace celibacy.
The bleakness of the gay, celibate option became palpable when gay Catholic, Andrew Sullivan, pressed Q founder Gabe Lyons and Gordon College President Michael Lindsay on the issue. Sullivan, who identifies as gay and is in a monogamous gay relationship, asked if celibacy was all conservative Christians had to offer. He then suggested that this option simply sentences the gay person to a life of loneliness and turning in on himself, both emotionally and sexually. Is this really a better way? he asked.
Though Rodgers was at Q to defend gay celibacy as a fulfilling option, I'm not sure she was buying it – even then. On her recent blog, she wrote that she's "quietly supported same-sex relationships for a while now." Though she dutifully maintained at the conference that "the boundaries God put around sexuality are for our flourishing," she reportedly was not experiencing or witnessing that reality.
Gay celibacy begins in defeat – a resigned embrace of gay identity and a loss of hope in sexual transformation. Not surprisingly, it also ends in defeat – a life characterized by struggle and loneliness, instead of freedom and rich relationship. I believe celibacy can be a wonderful and fulfilling option for those who choose it and who truly possess the gift. But, for those who desperately want marriage and family, celibacy feels more like a life sentence with no hope of parole.
Recovering Hope
Scripture says, "Where there is no prophetic vision the people cast off restraint . . ." – or in some translations, "become discouraged" and "run wild." Nowhere is this principle more poignantly illustrated than in the church's response to the gay issue. If the biblically orthodox church is going to have any credible witness to those with same-sex attraction, it must offer a compelling vision for the future. It must believe in sexual transformation. To simply lower the bar and tell people they can expect victory over sin, but no degree of sexual transformation, denies the power of the gospel.
Second Corinthians 3:18 says that believers "are being transformed into (Christ's) image with ever-increasing glory." Second Corinthians 5:17 says, "If anyone is in Christ, he is a new creation. The old has passed away; behold, the new has come." Are we to accept that Christ's image, into which we're being transformed, is gay? Is not the process of sanctification one that increasingly aligns not just our behavior, but our desires, with our Lord's?
If same-sex attraction is sin, which biblically is the only defensible conclusion, then it's a condition for which the church most certainly has a remedy. When we say to the same-sex attracted person, "I love you, but there's nothing I can do to help you," what gospel are we believing? Would we say that to the alcoholic? Or the person addicted to porn? Or the compulsive gambler?
I'm not saying we don't acknowledge our past failures. But, let's learn from them, not give up. Yes, Exodus folded. As I understand, it had become focused on reparative therapy, instead of the regenerative work of the Holy Spirit. However, other less-known, gospel-centered ministries have been effectively helping people overcome same-sex attraction, and a host of other unwanted desires, for decades. I know because I served in one. I know because my church is filled with dozens of people who have found freedom from same-sex attraction. Pastors should be flooding these ministries with requests to train and empower their churches. Sadly, the church is marginalizing these ministries now more than ever.
So yes, I agree with Julie Rodgers. People were made for intimacy. But clearly, God intended us to find that intimacy in heterosexual marriage. Yet, if the church continues to affirm gay identity, and communicate to people with same-sex attraction that sexual transformation is impossible, it shouldn't be surprised when these lonely and discouraged people find intimacy in sinful unions. The church needs to adopt a better, more redemptive solution. It needs to again embrace hope.
Julie Roys is a speaker, freelance journalist and blogger at www.julieroys.com. She also is the host of a national radio program on the Moody Radio Network called, Up For Debate. Julie and her husband live in the Chicago suburbs and have three children