Tyler Perry Calls George Zimmerman 'Low' for Selling Gun He Killed Trayvon Martin With for $138,000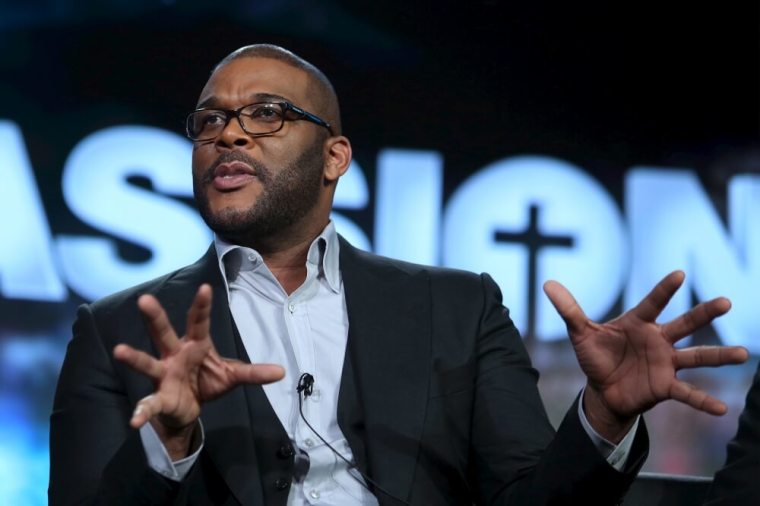 Tyler Perry is known more for creating plays, television shows and films than social commentary.
Still, that didn't stop him from speaking out against former neighborhood watchman George Zimmerman who fatally shot 17-year-old black teenager Trayvon Martin near his Sanford, Florida, home in 2012, and was not found guilty. After Zimmerman auctioned off the gun that he used to kill the unarmed black teenager for $138,000, Perry spoke out against the act.
"I don't understand people that are that low, I don't get it, I can't even think that low…I think it would take someone who could do that and profit from it to think that," Perry, who appears in "Teenage Mutant Ninja Turtles: Out Of The Shadows," said in a Global Grind interview. "What I do know is this, every bit of darkness that he puts out is going to find its way back into his life."
When the case that many believe was racially motivated became public four years ago, Perry took to Facebook to call for the FBI to consider racial profiling a hate crime. The film mogul went on to reveal his own experiences with being racially profiled by three police officers who stopped him after making an illegal turn and having tinted windows in Los Angeles.
"Before I could answer the officer on the passenger side, the one on the driver's side had reached into the car and started pulling on the switch that turns the car on and off, saying, 'put your foot on the brake, put your foot on the brake!'.. It looked like he was trying to pull the switch out of the dashboard," Perry wrote in a revealing Facebook post. "I finally realized that he thought that switch was the key, so I told him that it wasn't the key he was grabbing. I reached down into the cup holder to get the key, not realizing that the key had a black leather strap on it. As I grabbed it they both tensed up and I dropped it as I heard my mother's voice from when I was a little boy."
Perry recalled his mother telling him not to resist arrest with a white police officer at the tender age of 10. While a black police officer in the fray seemed to recognize Perry, which led to apologies, according to the film mogul, he was still shaken up by the events.
"Now I know that there are many great officers, patrolmen and security guys out there. I am aware of that," Perry wrote in the previous post. "But although we have made significant strides with racial profiling in this country, the world needs to know that we are still being racially profiled, and until this situation has improved greatly, I'm not sure how a murder in Florida can be protected by a 'stand your ground law.'"