Rainbow Appears After Tyler Perry Prays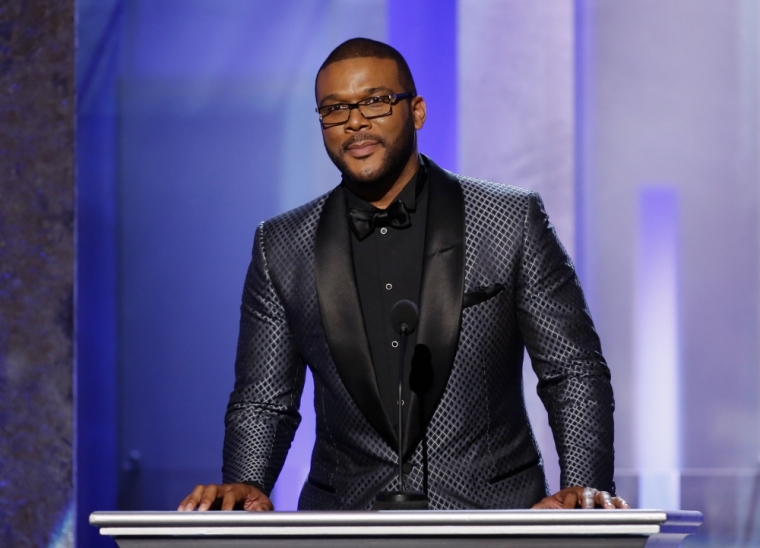 In the book of Genesis, God used a rainbow to represent his covenant with mankind and now movie mogul Tyler Perry is revealing how the same colorful symbol appeared in the sky after he prayed.
"On New Year's Day, I had just finished praying and thanking God for all that He had done for me over all these years. I was so full as I came out of the room," the 46-year-old film and television powerhouse revealed on Facebook last week. "I was thanking Him and praying for a great 2016, and then I saw this right off the balcony!"
A rainbow appeared in Genesis 9:13 as what God called "a token of a covenant between me and the Earth," (KJV). While Ezekiel 1:28 refers to the symbol as "the appearance of the likeness of the glory of the LORD." In his Facebook post last Wednesday, Perry told his more than 12 million followers that he was praying for everybody to have their own rainbow experience.
"My prayer is that God puts a rainbow in your 2016." he wrote. "I hope this new year brings you the life you've always imagined, and I pray that it carries away any and everything that will try to keep you from it. God bless!"
Perry has used his platform to share his faith with others on many occasions, including with his popular film franchise character Madea.
"What I found in plays is that this character — as irreverent as she is — is very disarming. She makes you very comfortable. So what I've used her as is as a tool to get people to laugh and relax so that I can talk about God, talk about faith, mention the name Jesus in my films," Perry told CBN in a previous interview. "And it has worked; it's served its purpose very well. I've seen lots of people who don't go to church, who have no concept of God, who have never really thought about it, begin to change their lives because of something that was said in the film or something the character invited them to see."
In March, the playwright, producer, director and actor will be presenting another faith-based project to the world in the form of a modern day Passion Play re-telling of the story of Jesus of Nazareth and the major events in His life that were written about in the Bible.
Perry will serve as a host and narrator for the "The Passion" musical on Fox and expressed his excitement for the project. "I'm excited to host and narrate #ThePassionLive, a musical event that airs live March 20 on Fox," he tweeted.