Tyler Perry Says His Life Was Transformed Once He Started Living to Serve Others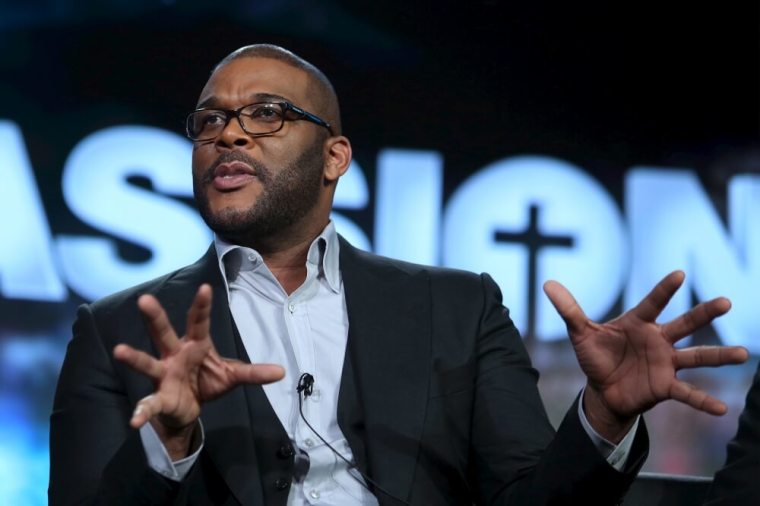 Before he became a movie mogul, Tyler Perry was homeless. Reflecting back on his life's struggles during a commencement speech at Tuskegee University last weekend, the producer described how serving others in need changed his life.
"I had just moved to Atlanta to try to launch this play, so I went to work. I managed to save $12,000 and I put the show up ... I thought 1,200 people would show up that weekend but only 30 showed up. My car payment, rent, everything was tied up in it so I ended up homeless with no money and nothing to my name," Perry said, according to AJC.com. 
Perry, who received an honorary doctorate degree from the historic Alabama university, shared his story of perseverance with the graduates and their families to provide a glimpse into what his life was like back in 1991 when he became homeless as he worked to make his dream of launching a play come true.
For seven years the screenwriter and actor watched his plays fail, and almost gave up hope.
"From 1992, to '93, to '94, I was doing one show a year. I kept on doing the play," he said. "Every year it would fail, until 1998, the seventh year of me trying. I was about to give up and walk away."
Before giving up, audience members told Perry how much the messages in his play changed their lives. He began to see value in serving others.
"My life shifted after that," he said. "My intention became, how do I serve other people? How do I lift other people?
Two years ago, Perry wrote an email to Black Enterprise about his how his professional failures had actually benefitted his life.
"I thought I had failed, but the truth is, I never failed. Each and every time the show didn't work, I learned something new," Perry wrote. "I learned what not to do and what I could do better. You have to understand that what you may perceive to be a failure may very well be an opportunity to learn, grow, get better, and prepare for the next level.
Perry debuted his play "I Know I've Been Changed" in 1992, he re-made it into a successful show that he took on the road from 1998 to 2000.
"If you find the lessons in what you perceive to be failures, then you won't ever fail at anything. Everything I learned during the 'learning' years (that's what I call them now) has helped me in the 'harvest' years (that's what I'm living in now)," Perry added. "Don't be hard on yourself. You haven't failed. Find the lesson so you can use it when you get to your harvest."