'The Passion' Live Musical Ratings Were Modest Compared to 'Grease: Live'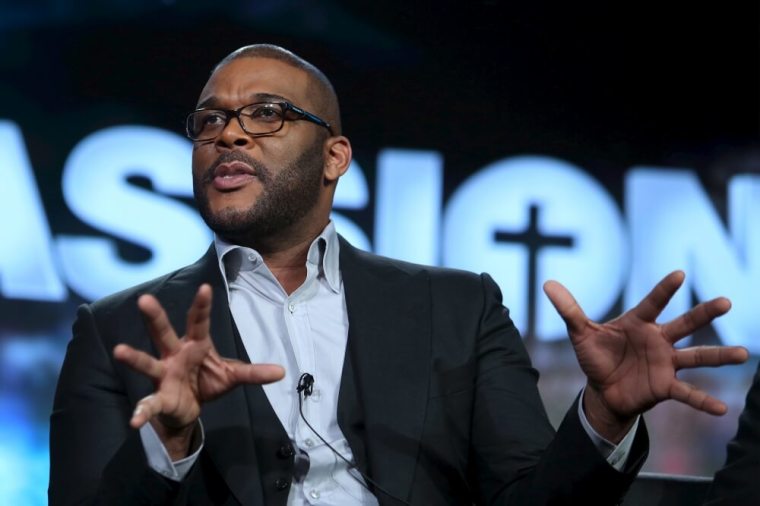 The television ratings for Tyler Perry's "The Passion," a semi-live musical that put a contemporary spin on the centuries-old story of Christ's last days on Earth, were modest compared to another musical that aired on Fox earlier this year.
With a star-studded cast that included Trisha Yearwood as the Virgin Mary, Chris Daughtry as Judas, and Seal portraying Pontius Pilate, the Palm Sunday broadcast held the attention of 6.6 million viewers — a modest showing that was nearly half the audience of Fox's other musical, "Grease: Live," which netted 12.2 million viewers in late January, according to TVLine. "The Passion" earned a 1.6 demo rating among viewers ages 18 to 49.
All things considered, Perry's musical was up against stiff competition with a new episode of AMC's "The Walking Dead" and the new NBC variety show "Little Big Shots."
As the show's host and narrator, Perry guided audiences through Jesus' trial, The Last Supper, Christ's crucifixion and resurrection using a mix of live stage performances and pre-recorded scenes as crowds followed a 20-foot illuminated cross that advanced through the streets of New Orleans' French Quarter throughout the broadcast, arriving to the stage at the appointed time.
"What I love about this show is that the death and resurrection is being told in modern day times so a lot of people can understand it, and understand that this really happened," Perry told The Christian Post just days ahead of the live broadcast.
"There's so many young people, kids and millennials, who have no faith. They don't believe in anything, and I feel that a lot of them are getting away from the God of our mothers and fathers and grandfathers and grandmothers."
The musical's contemporary score may have captured the interest of some younger viewers. Songs like Phillip Phillips' "Home," Whitney Houston's "Your Love is My Love," "Mad World" by Tears for Fears and Tina Turner's "We Don't Need Another Hero" — to name a few — gave the show a modern twist and context.
Its diverse cast, which included "Telanovela" actor Jencarlos Canela as Jesus, likely drew a cross-section of viewers. The musical was also Seal's first acting gig. The British singer/songwriter rendered a touching live performance of "We Don't Need Another Hero," with his signature tenor voice. The music is what attracted him to the role.
"It was the songs that actually drew me to take on the part, because I love that song 'Mad World,'" he recently told NPR. "And so they kind of lulled me into a false sense of security by saying, 'Oh, you'll sing this song. By the way, there's a little bit of acting involved, too.'"