Typhoon Hagupit in Philippines: 4 Dead, Over 1M People Evacuated; Low Numbers a 'Good Sign' 'Super Typhoon' Haiyan Experience Helped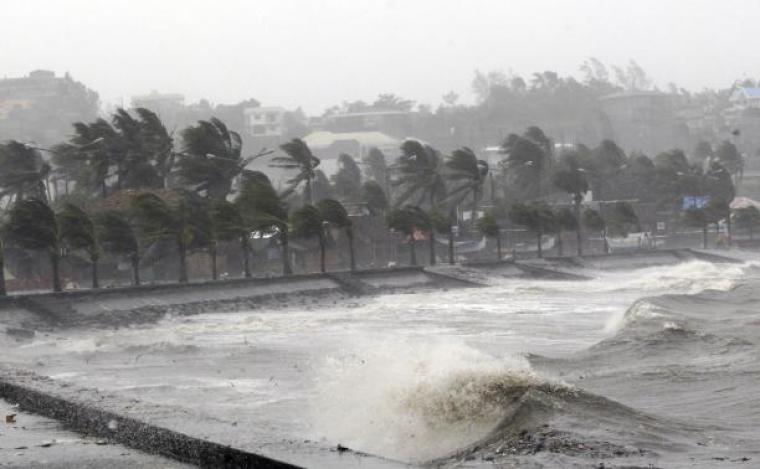 At least four people have died, while over a million people were forced to evacuate their homes after Typhoon Hagupit hit the Philippines over the weekend. But many people are thankful that the damage wasn't worse, given that last year's "super typhoon" Haiyan killed thousands.
"We're happy that we've learned our lessons from our past experiences. This is a good sign," said Gwendolyn Pang, secretary general of the Philippine Red Cross.
"We saw that with preparation and being alert we prevented tragedy and harm, we took our countrymen away from harm," added Interior Secretary Manuel Roxas. "It is sad to hear news of deaths, but this is very low, way below what the potential was."
BBC News reported on Monday that Hagupit has been downgraded to a tropical storm as it neared the capital of Manila. Many of the over a million people who evacuated areas in the south are now also able to return home.
Disaster-response agency chief Alexander Pama spoke of three of the deaths at a news conference, The Associated Press reported. Pama said that two people, including a baby girl, had died of hypothermia in the central Iloilo province on Saturday, while a third person died after being hit by a falling tree in the eastern town of Dolores.
Roman Catholic and other humanitarian agencies have signaled their readiness to offer support in the wake of the powerful typhoon, according to Catholic News Service. A number of NGO groups are still active in the region, which was hard hit by Typhoon Haiyan in November 2013, leaving more than 7,300 people dead or missing, and destroying close to 1.1 million homes.
"It was many years before Haiyan struck that Leyte and Samar had strong typhoons," said Joe Curry, country representative for Catholic Relief Services. "And now here we are 13 months later. It's hard to believe, but it's a fact that there's a very strong typhoon threatening the coasts of the same areas. We need to be prepared."
Curry said CRS coordinated with local parishes to prepare emergency resources and help those affected by the typhoon.
Despite the relatively limited damage this time around, many have been left struggling for food and other supplies as a result of the typhoon.
Jipapad mayor Delia Monleon revealed that floodwaters are preventing people from getting to their homes.
"Our problem is power, food is a problem because boats cannot leave," said Monleon. "It was flooded yesterday so we can't leave to look for food."
Proceso Alcala, the nation's farm minister, added that Hagupit has caused more than $7.17 million in damage to crops, such as rice.