Tyrann Mathieu Leaning on Bible, Receives Prayers After Season Ending Injury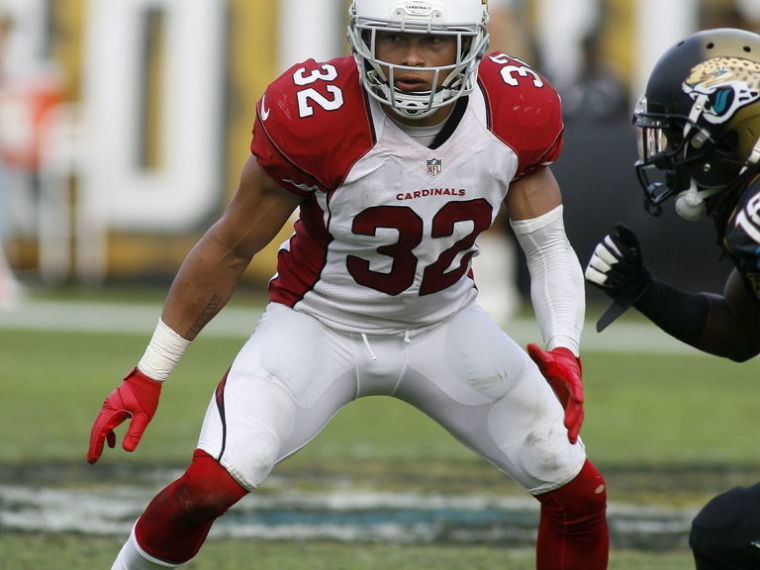 Tyrann Mathieu's torn ACL may have ended his season with the Arizona Cardinals, but the safety-turned-cornerback is leaning on the Bible instead of focusing on disappointment.
Mathieu, 23, shared a scripture after the world learned that he would be out for the season following five interceptions, 89 tackles and a sack this season.
"That is why, for Christ's sake, I delight in weaknesses, in insults, in hardships, in persecutions, in difficulties. For when I am weak, then I am strong," Mathieu shared from the New International Version (NIV) of 2 Corinthians 12:10.
This is not the first season ending upset for Mathieu, who was placed on injured reserve when he tore his ACL in 2013. However, his injury on Dec. 20 caused a number of Mathieu's peers to offer their prayers in support.
The team's safety Tony Jefferson admitted that Mathieu's season ending injury brought tears to his eyes.
"Prayers to my savage ... God got this homie," Jefferson tweeted. "I ain't cried since my nana died. ... love you bro!"
Patrick Peterson, the Cardinals defensive back, revealed that the team would be motivated by Mathieu's setback.
"We have a new motivation. Do it for #32 @Mathieu_Era," Peterson tweeted. "Praying for you lil bro! #WeGotYouBadger."
Justin Bethel, the Cardinals cornerback, reminded Mathieu that God was in control of the situation and its outcome.
"Hurt me hearing the news about my boy," Bethel tweeted. "Just remember God got you through it all."
Mathieu, who was known as the Honey Badger in college, had more than his teammates rooting and praying for him. Hall-of-Famer Deion Sanders made a special video just for the injured athlete where he offered both prayers and support.
"Honey Badger what's going on man? I love you, I appreciate you," Sanders said in a video shared on TMZ.
"I heard about the news but I believe in you man. I been believing in you since day one and you know that. I'm praying for you, I got your back. You've been through this before you're going to come back bigger, better and stronger."
The prayers did not go unnoticed for Mathieu, who thanked those who focused theirs on his hard times.
"Thank you all for your prayers. The boy will be back to claim what's his," Mathieu tweeted. "To my teammates, I will be with you!!"